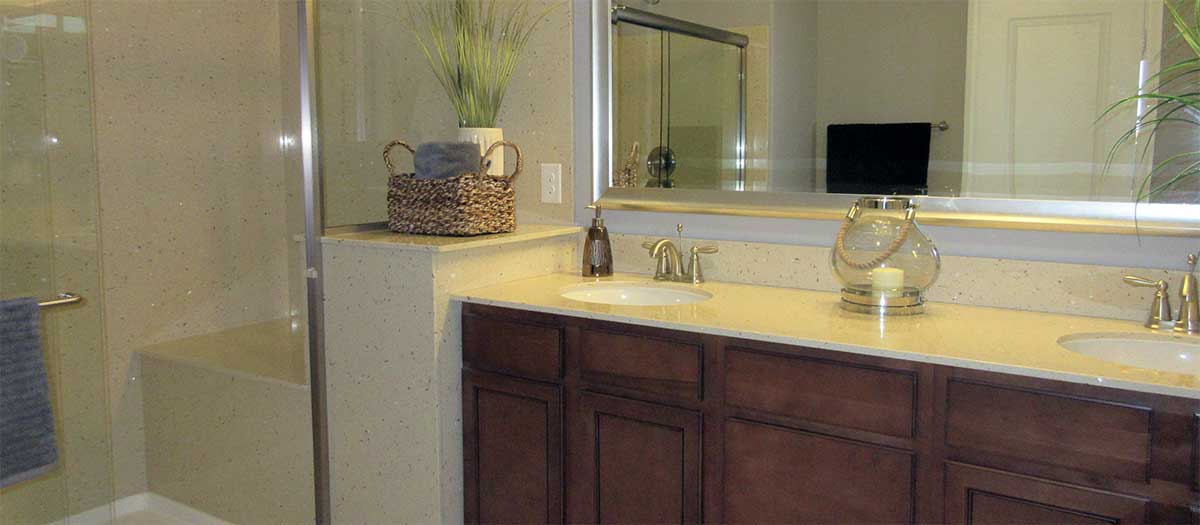 Water Smart Home Program
Developed by the Water Authority and Southern Nevada Home Builders Association, the Water Smart Home program promotes water efficiency, requiring homes built through the program to include water-smart landscaping and water-efficient appliances.
To find a Water Smart Home, contact the builders below to find out more about the homes and neighborhoods they have built as part of the Water Smart Home program.
For home builders
Are you with a home builder interested in participating in the Water Smart Home program?
One of the goals of the Water Smart Home is to educate potential home buyers about the benefits of buying a water-efficient home. Participating builders benefit from these promotional efforts, and Southern Nevada residents gain environmentally-friendly housing options. Home builders participating in the program can use the program logo and materials in advertising.
To participate, home builders must agree to the following:
Follow Water Smart Home program requirements for water efficiency in new residential homes and/or communities
Participate in a mandatory program briefing
Allow inspections of randomly selected Water Smart Homes prior to occupancy
To learn more, get specific technical standards, or start the process to become a participating home builder, submit a Business Interest Form. A staff member will follow up with you within 7 to 10 business days.
This program is co-sponsored by the Water Conservation Coalition.
What makes a home water-smart?
To qualify as a Water Smart Home, homes must meet the following requirements:
Landscapes
Front yards have water-smart landscaping, including trees, flowers and groundcover
Backyard has a lawn less than 50 percent of the landscapable area, not exceeding 1,000 square feet
Living lawns are not permitted in front yards; artificial turf is allowed
No ornamental water features
 
Swimming pools
Combined pool and spa surface area is deducted from grass allowance
Pool drain/sewer clean-out port is enclosed and clearly marked for convenient access
Pools may not feature decorative water features that drop or propel water more than 24 inches above the main water surface
 
Plumbing and equipment
Homes include high-efficiency WaterSense-labeled fixtures such as toilets, showerheads, and faucets
When offered, appliances such as dishwashers, washing machines, water softeners, and water treatment systems must meet minimum program standards
No evaporative air conditioning systems
Each home includes a hot water system that minimizes wasted water before delivery of hot water
Indoor and outdoor water pressure is regulated to a maximum of 60 psi using a pressure regulating valve (PRV) downstream of the water meter when necessary
 
Irrigation systems
Irrigation systems are designed to eliminate runoff
Separate control zones (valves) are provided for different plant and irrigation types
Sprinkler heads are used only to water grass and have a four-inch or greater pop-up height
Drip irrigation systems are required for planter beds and equipped with a pressure regulator, filter, flush end assembly and other components
Irrigation controllers must meet minimum program standards
Non-grass areas include a minimum 2-inch layer of mulching material (if used, weed barrier fabric must be permeable to air and water)
Builder-installed landscaping includes a one-year limited warranty