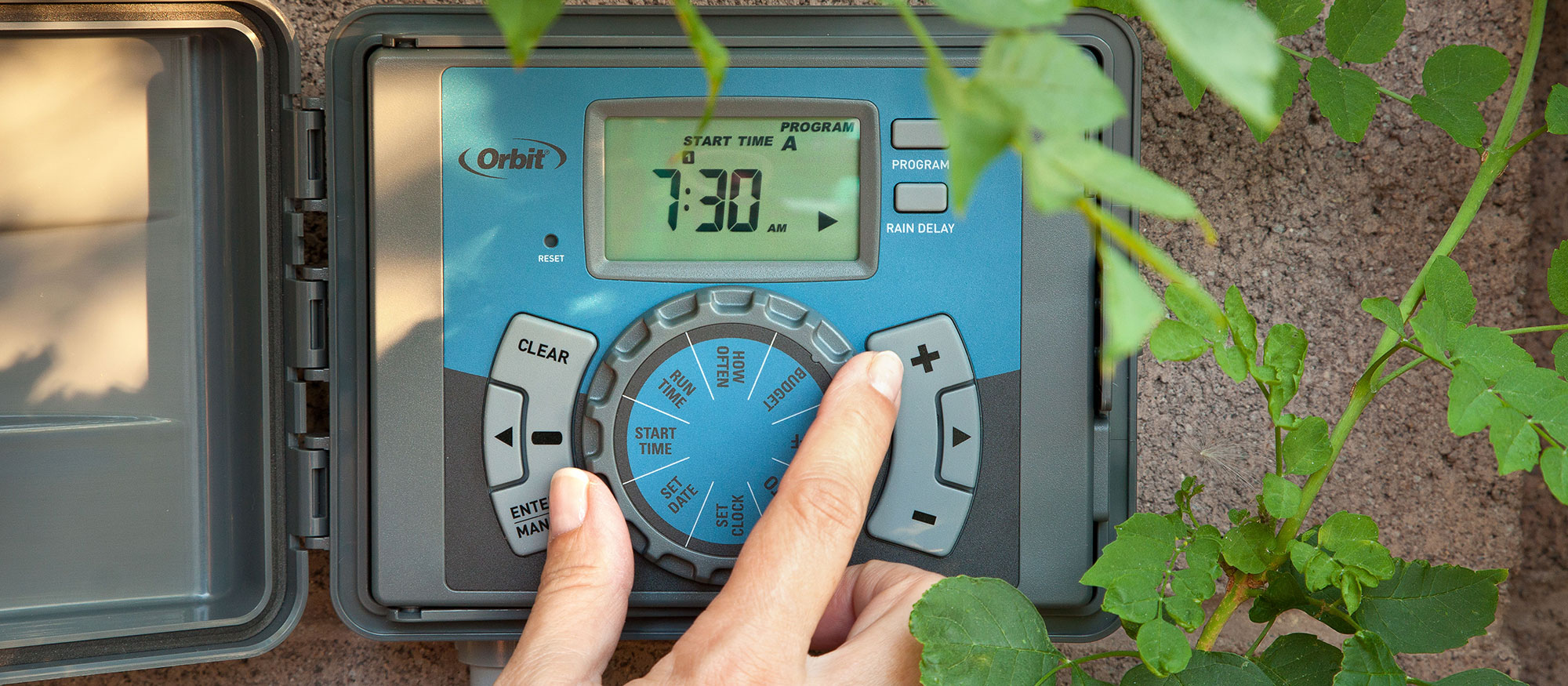 Change your irrigation clock
Nearly all the water we use indoors in Southern Nevada is recycled. However, water used outside evaporates and cannot be recycled. Water used outside is sometimes referred to as "consumptive use," because it is "consumed" rather than recycled.
Approximately 60 percent of Southern Nevada's water is used outdoors. This means it doesn't earn return-flow credits and is counted against our Colorado River water allowance. For this reason, our conservation rebates and programs focus on reducing water use outdoors.
Seasonal watering restrictions
Assigned watering groups are mandatory for all municipal water customers. Running your sprinkler irrigation system outside your assigned days is water waste and may result in a water-waste fee or citation. Find your watering group on our website or check your monthly water bill for your assigned group. Sunday watering is prohibited.
From May 1 through Aug. 31, watering restrictions prohibit landscape irrigation between the hours of 11 a.m. and 7 p.m. Sprinkler watering on Sunday is prohibited. Tip: The impulse to increase landscape watering is strong when temperatures start getting hotter, but grass, trees and plants actually don't need as much water as we sometimes think. In May, while nights are still cool, gradually increase your sprinkler watering from three days to four. From there, keep an eye on your landscape and increase watering only as needed into June, July and August.
Mandatory watering restrictions limit landscape irrigation to three assigned days per week from Sept. 1 through Oct. 31.
Mandatory watering restrictions limit landscape irrigation to one assigned day per week from Nov. 1 through Feb. 28.
From March 1 through April 30, water your landscape up to three assigned watering days per week. Sprinkler watering is prohibited on Sunday.
How to water plants with drip irrigation
Drip irrigation is the perfect match for your plants, but running drip too many days a week is the biggest mistake most homeowners make.
How to water grass
Our parched desert soil makes it tough for water to soak in very deep. That's why we suggest the cycle-and-soak method of irrigation.
Get smart about landscape watering
Take the guesswork out of changing your sprinkler clock and control your watering schedule from the palm of your hand.
Cutting back on "useless" grass
Water is a limited resource in our desert community, making conservation a priority for everyone who lives here. Because of this, the Nevada Legislature enacted a law prohibiting the use of Colorado River water to irrigate nonfunctional grass at commercial, multi-family, government and other properties beginning in 2027.
It does not apply to grass in homeowners' yards, cemeteries, or to grass used for recreation at schools and parks.
Las Vegas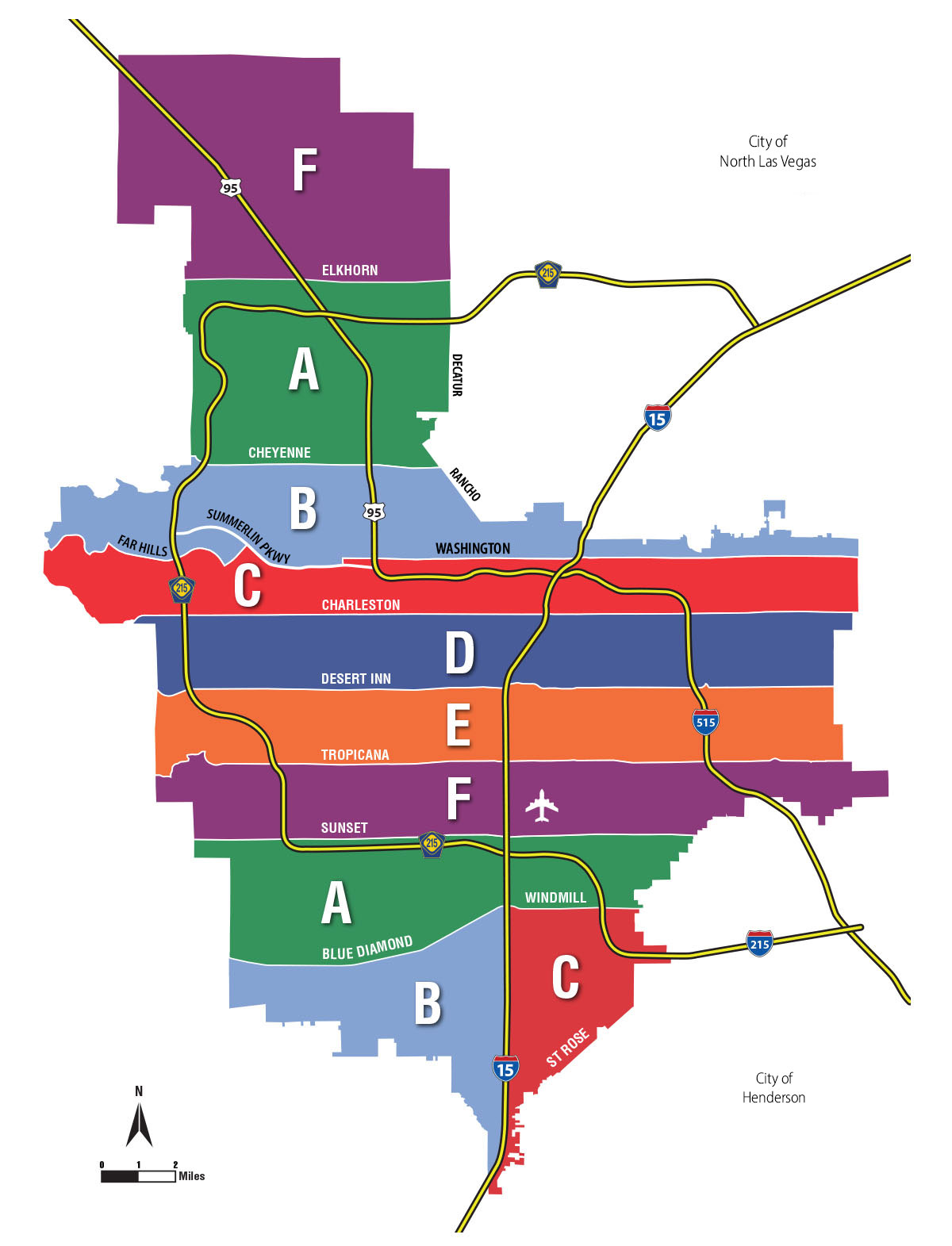 Boulder City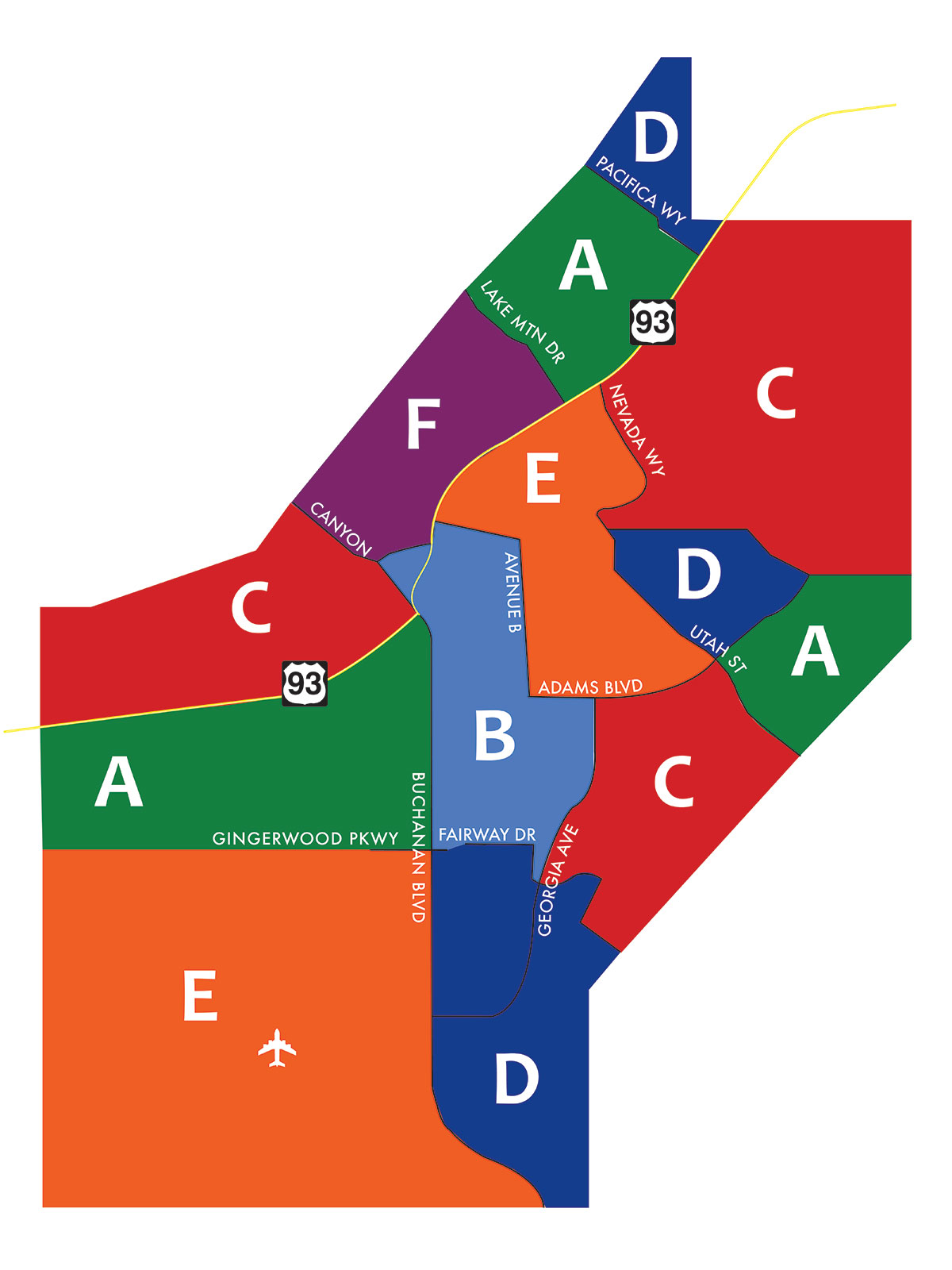 Henderson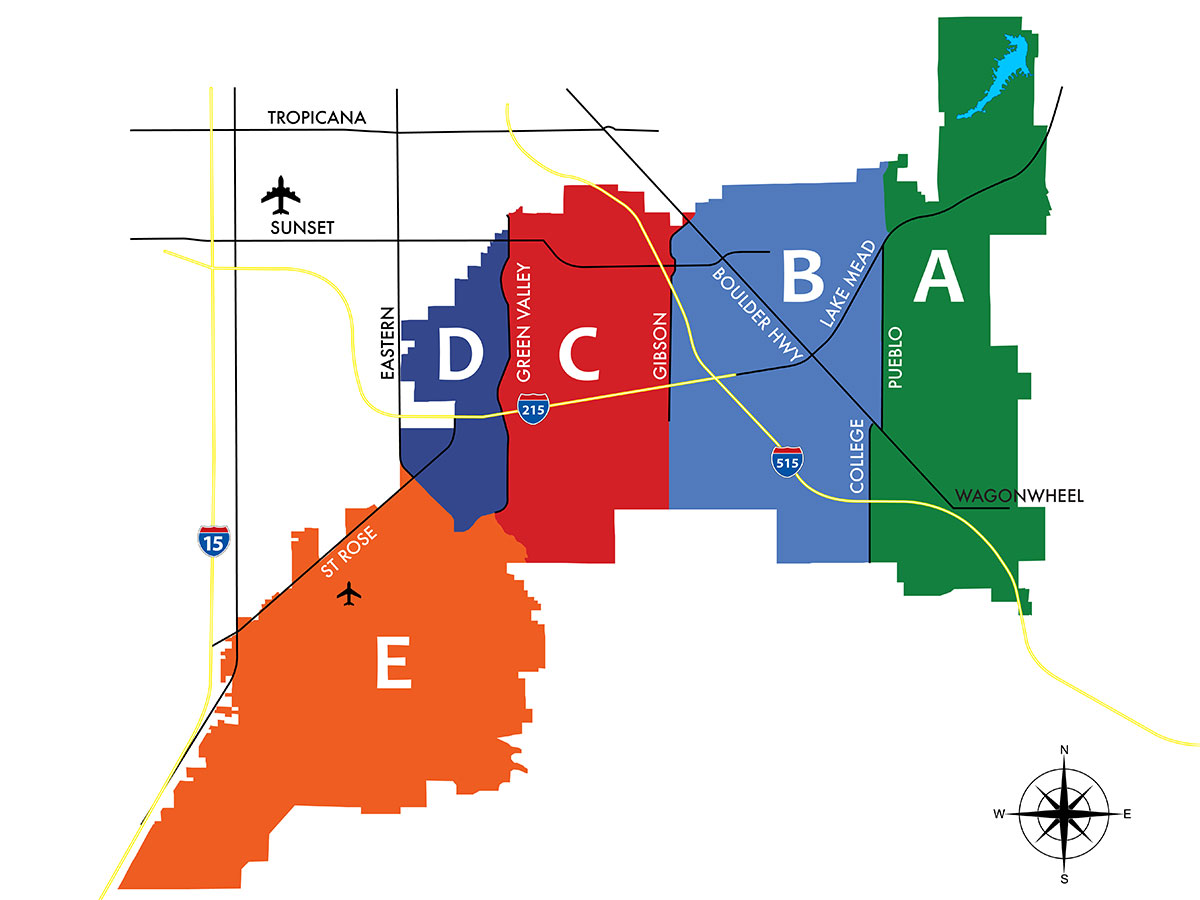 North Las Vegas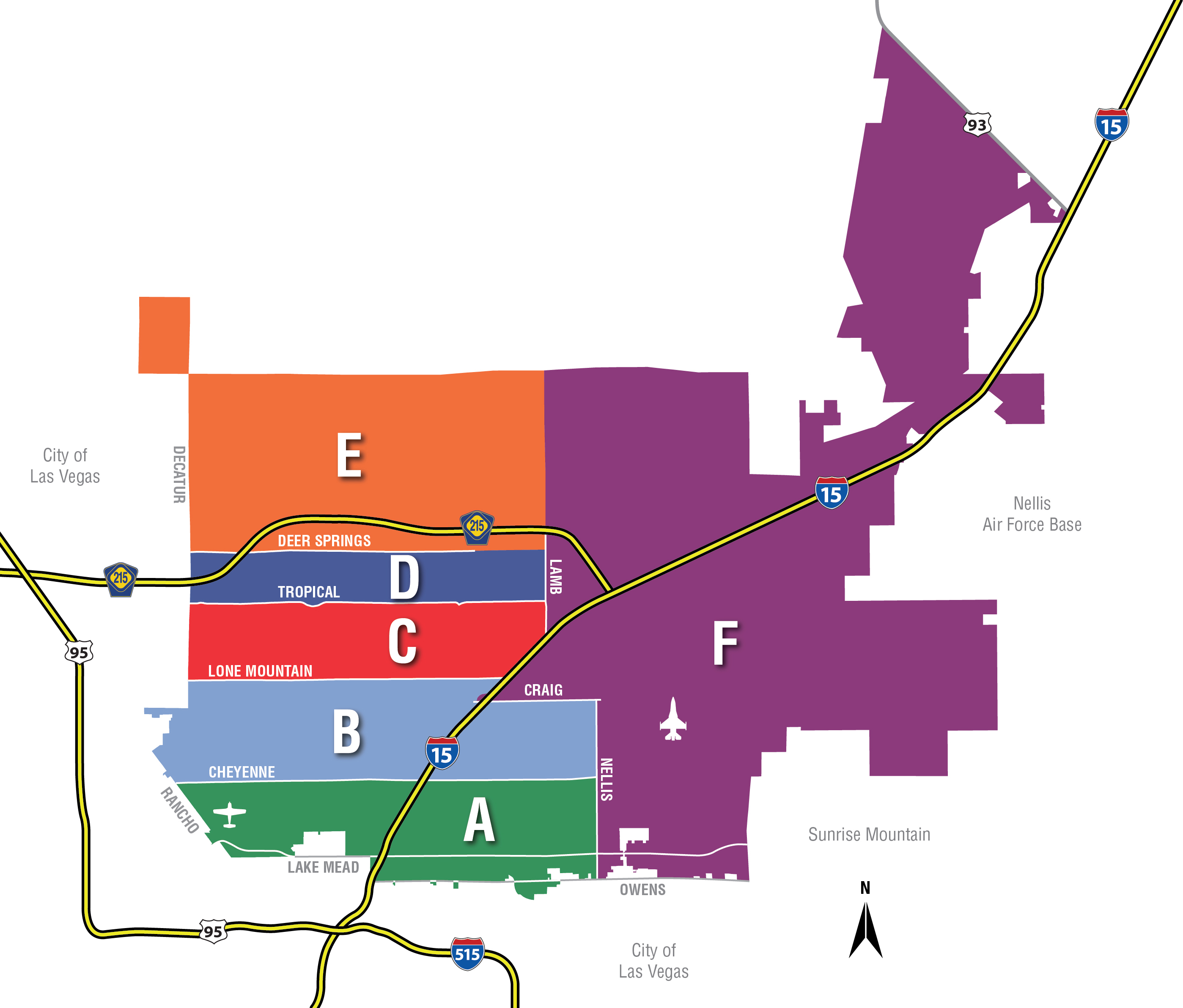 Other ways to save water
Want to learn how to save more water in and around your home? Fill out our interest form for more information about our conservation programs or apply for one of the rebates below.
It can be difficult to know where you're using the most water. Are you using the correct amount on your landscape? Could you have a leak? Attend a free class to learn how to perform a home water audit or request a free indoor water audit kit.
Exemptions
Exceptions to current watering restrictions include hand-watering, supervised sprinkler system testing and watering new or reseeded landscapes.
Water agencies have special requirements to obtain the exemption and must be contacted to receive such exemption. 
Contact your water utility for details.