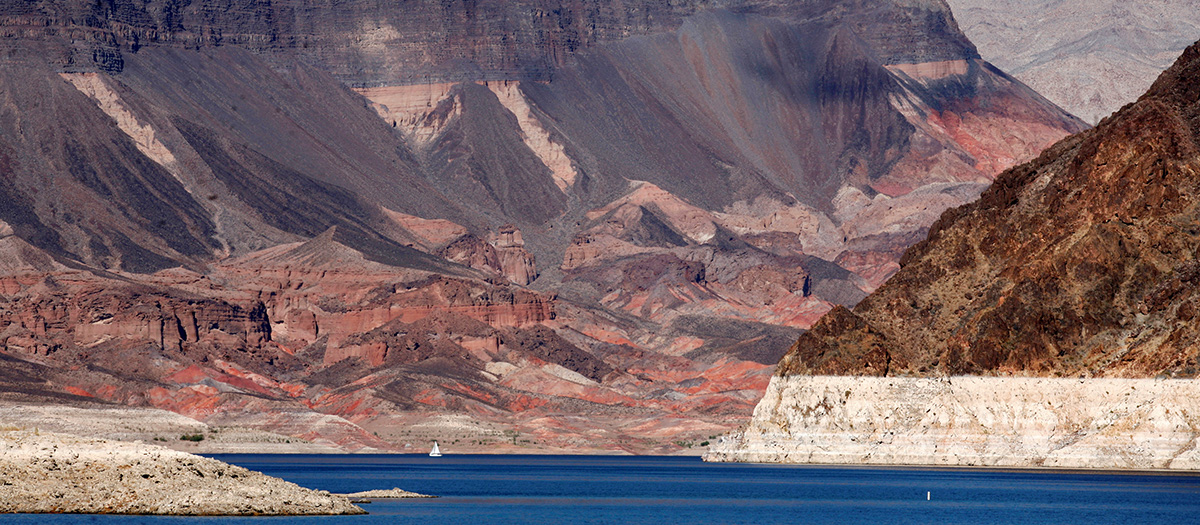 Responding to drought
Southern Nevada relies on the Colorado River for 90 percent of its water supply.
The Colorado River system is facing the worst drought in the basin's recorded history. The water level of Lake Mead, which serves as one of the river's primary water storage reservoirs, has dropped some 130 feet since January 2000.
The Southern Nevada Water Authority has been responding to the drought for nearly 20 years. Our Water Resource Plan includes detailed plans for meeting the community's short- and long-term water needs.
Water conservation efforts
The community used 35 billion gallons less water in 2019 than in 2002, despite a population increase of more than 730,000 residents during that time. This represents a 52 percent decline in the community's per capita water use since 2002.
Water conservation remains a key focus for the community and achieving further reductions in water use is one of the Water Authority's highest priorities.
Conservation priorities
Above and beyond continued implementation of existing conservation tools, the Authority's 2020 Integrated Resource Planning Advisory Committee (IRPAC) recommended specific actions, that if implemented, will help the community achieve its current conservation goal and support the achievement of additional conservation gains thereafter. Key focus areas include:
Targeting the reduction of non-functional turf and limiting turf installation in new development.
Limiting cool-season turf installation in public spaces and expediting conversion in public facilities.
Enhancing landscape watering compliance through implementation of smart controller technology.
Speeding customer leak repairs through implementation of advanced metering infrastructure.
Reducing consumptive water losses associated with evaporative cooling.
Encouraging efficient development and discouraging consumptive water use for new large water users.
Continuing to achieve reductions in water loss through infrastructure investments.
Conserving our water resources
Comply with mandatory watering restrictions, report water waste, and remove useless grass to help our community conserve its most precious resource.
Safeguarding our water supply
The Water Authority has implemented a number of strategies to lessen the impact of drought. From the development of new facilities and aggressive conservation, to water banking and system conservation initiatives, these efforts have reduced the potential for customer impacts.
The Water Authority has built a third drinking water intake and a low lake level pumping station to ensure access to our community's water supply in Lake Mead should lake levels continue to fall. The intake also will address water quality challenges caused when warmer surface water draws closer to intake openings.
Indoor vs. Outdoor Water Use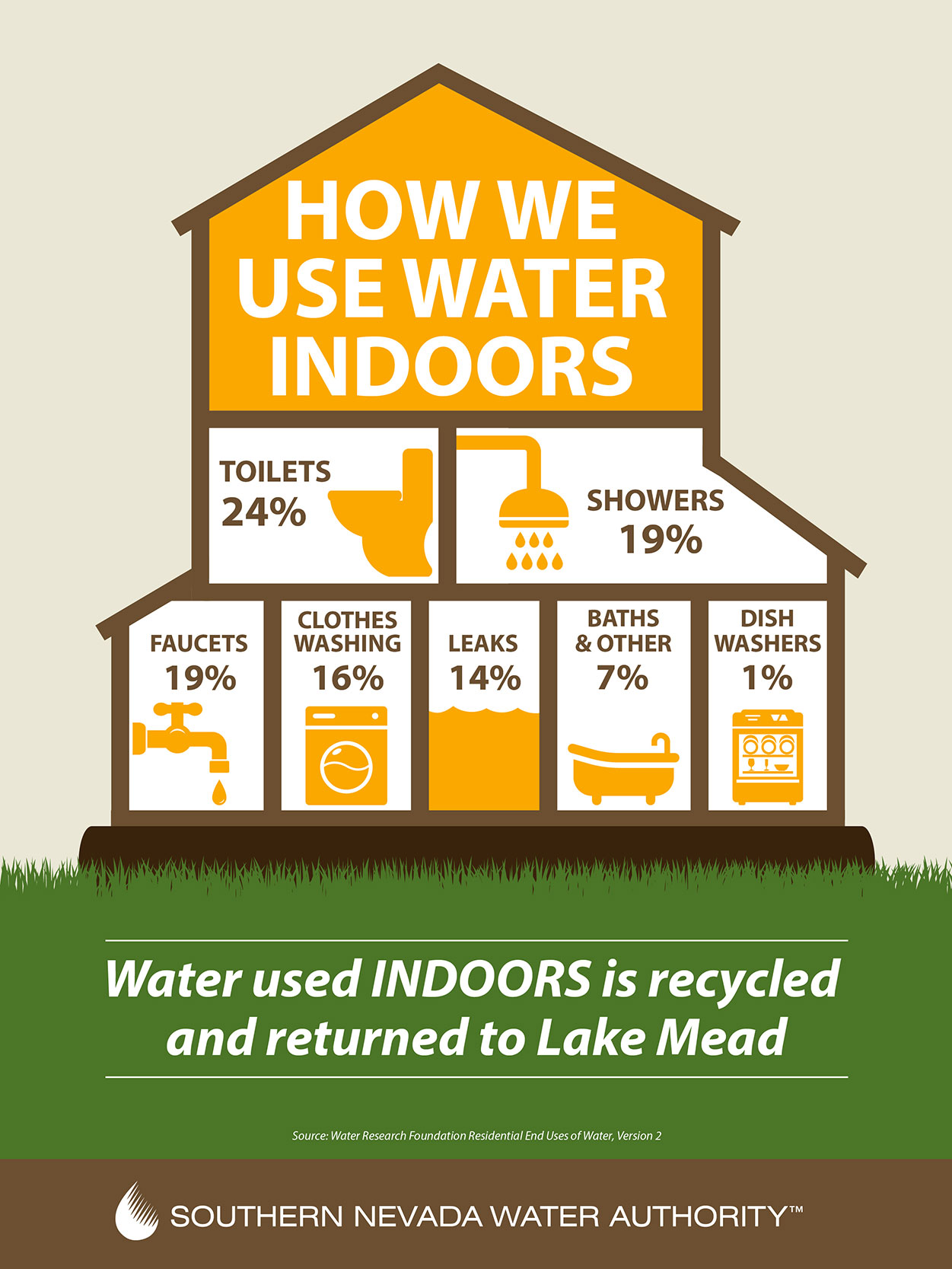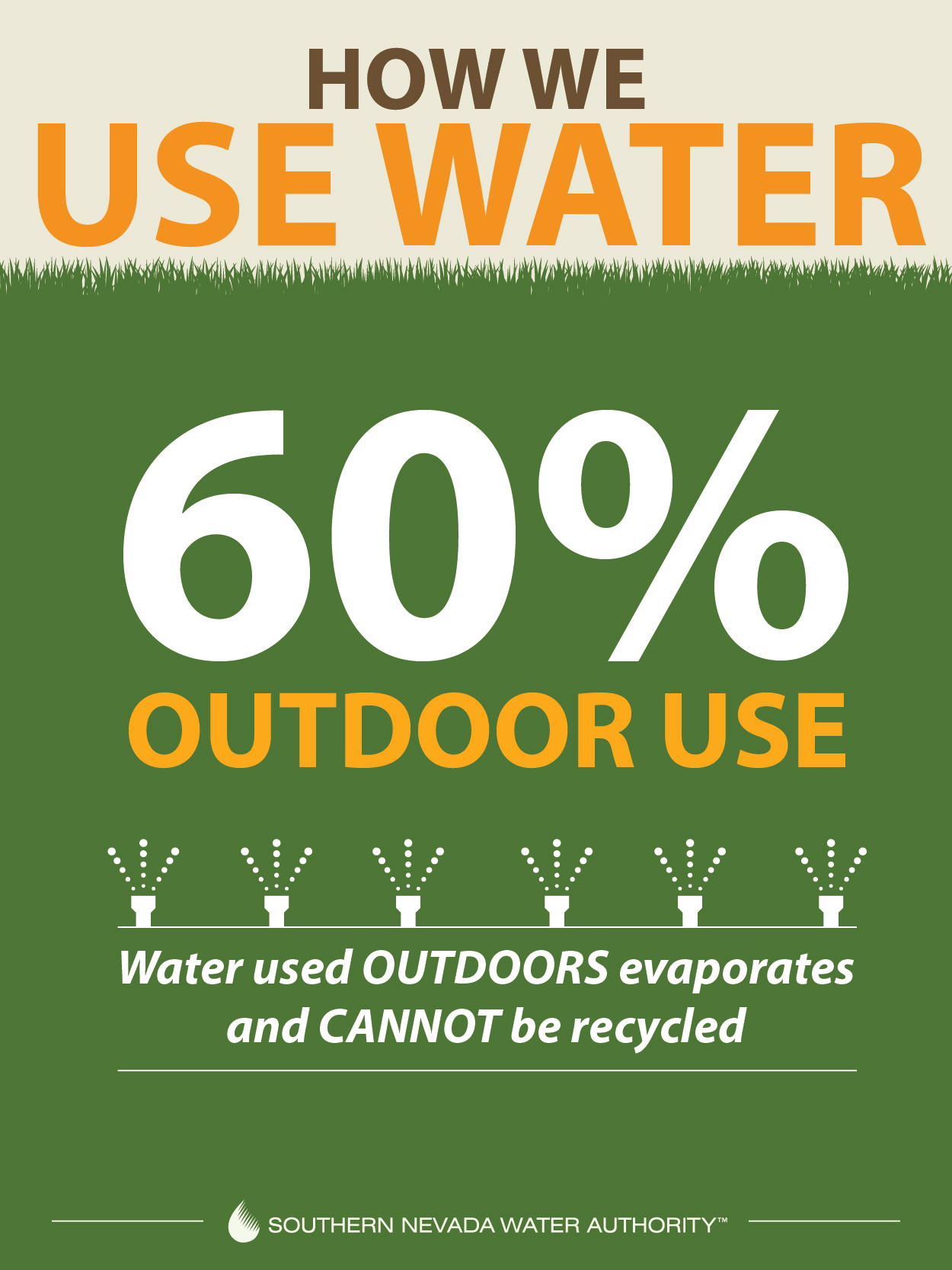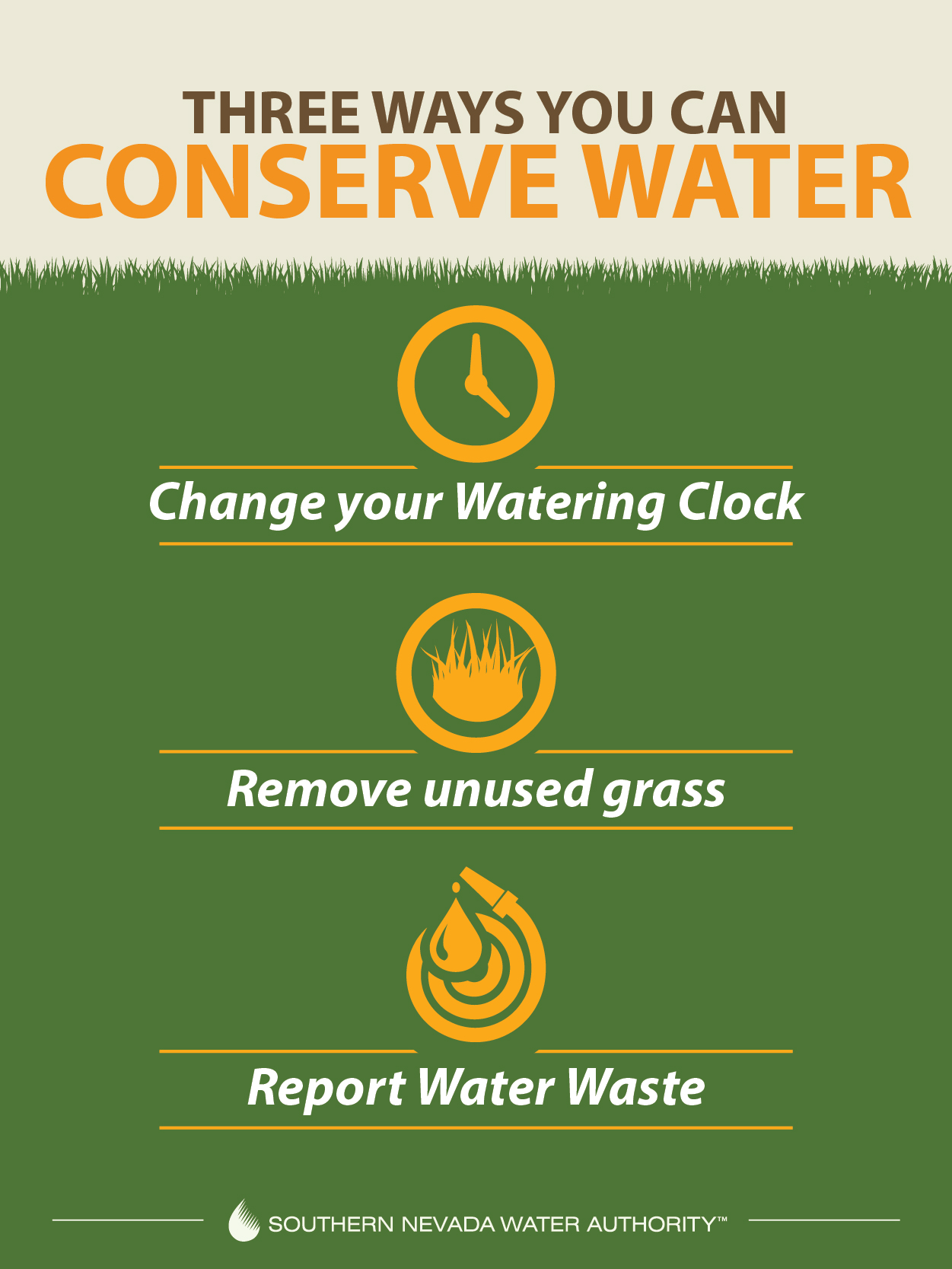 Nearly all the water we use
indoors
in Southern Nevada is treated and returned to Lake Mead. This recycled water earns us
return-flow credits
, which stretches our limited water supply.
The majority of Southern Nevada's water is
used outdoors
. Most of that evaporates and cannot be returned to Lake Mead.