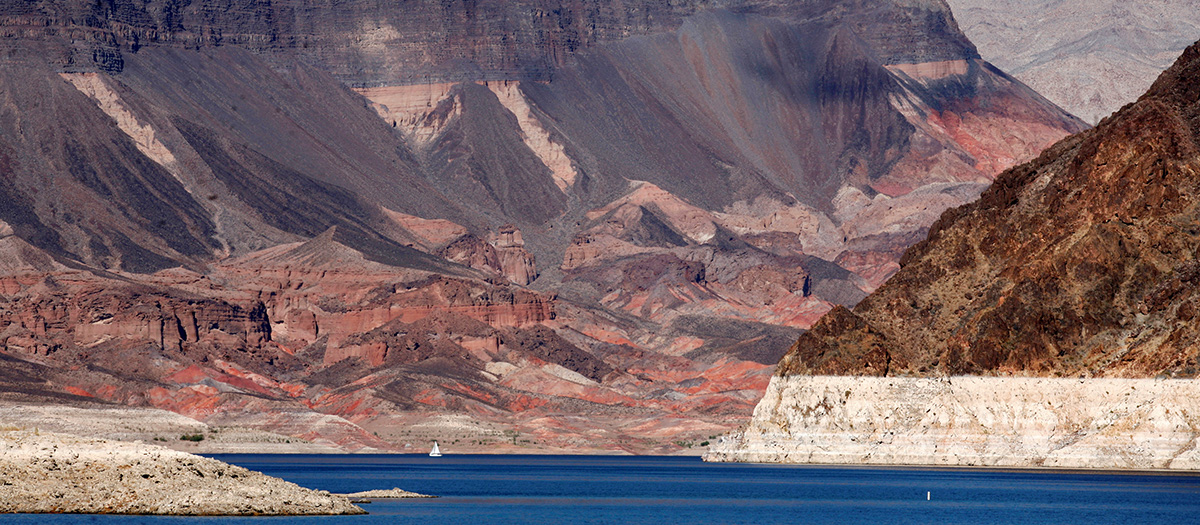 Responding to drought
Southern Nevada relies on the Colorado River for 90 percent of its water supply.
The Colorado River system is facing the worst drought in the basin's recorded history. The water level of Lake Mead, which serves as one of the river's primary water storage reservoirs, has dropped more than 130 feet since January 2000.
The Southern Nevada Water Authority has been responding to the drought for nearly 20 years. Our Water Resource Plan includes detailed plans for meeting the community's short- and long-term water needs.
The federal government is projecting a high probability that Lake Mead water levels may fall below 1,075 feet in 2021, triggering the first-ever shortage of Colorado River water and possibly reducing the amount of water available to Nevada.
Lake Mead's operating condition is determined annually using the August forecast for the upcoming calendar year. If Lake Mead is forecast to be at or below 1,075 feet on January 1 of the following year, a shortage will be declared.
Water conservation efforts
Thanks largely to the adoption of additional, enhanced water conservation measures in 2003, conservation efforts in the Las Vegas Valley have helped reduce the community's Colorado River consumption.
The community used 27 billion gallons less water in 2018 than in 2002, despite a population increase of more than 690,000 residents during that time.
In 2018, Southern Nevada used 124 gallons per capita per day, representing a 38 percent decline in the community's per capita water use since 2002.
With a possible shortage declaration in 2021, however, water conservation remains a key focus for the community and achieving further reductions in water use is a high priority for the Water Authority.
Conservation priorities
Comply with mandatory watering restrictions, report water waste, and remove useless grass to help our community conserve its most precious resource.
Safeguarding our water supply
The Water Authority has implemented a number of strategies to lessen the impact of drought. From the development of new facilities and aggressive conservation, to water banking and system conservation initiatives, these efforts have reduced the potential for customer impacts.
The Water Authority has built a third drinking water intake and initiated construction on a low lake level pumping station to ensure access to our community's water supply in Lake Mead should lake levels continue to fall. The intake also will address water quality challenges caused when warmer surface water draws closer to intake openings.
Indoor vs. Outdoor Water Use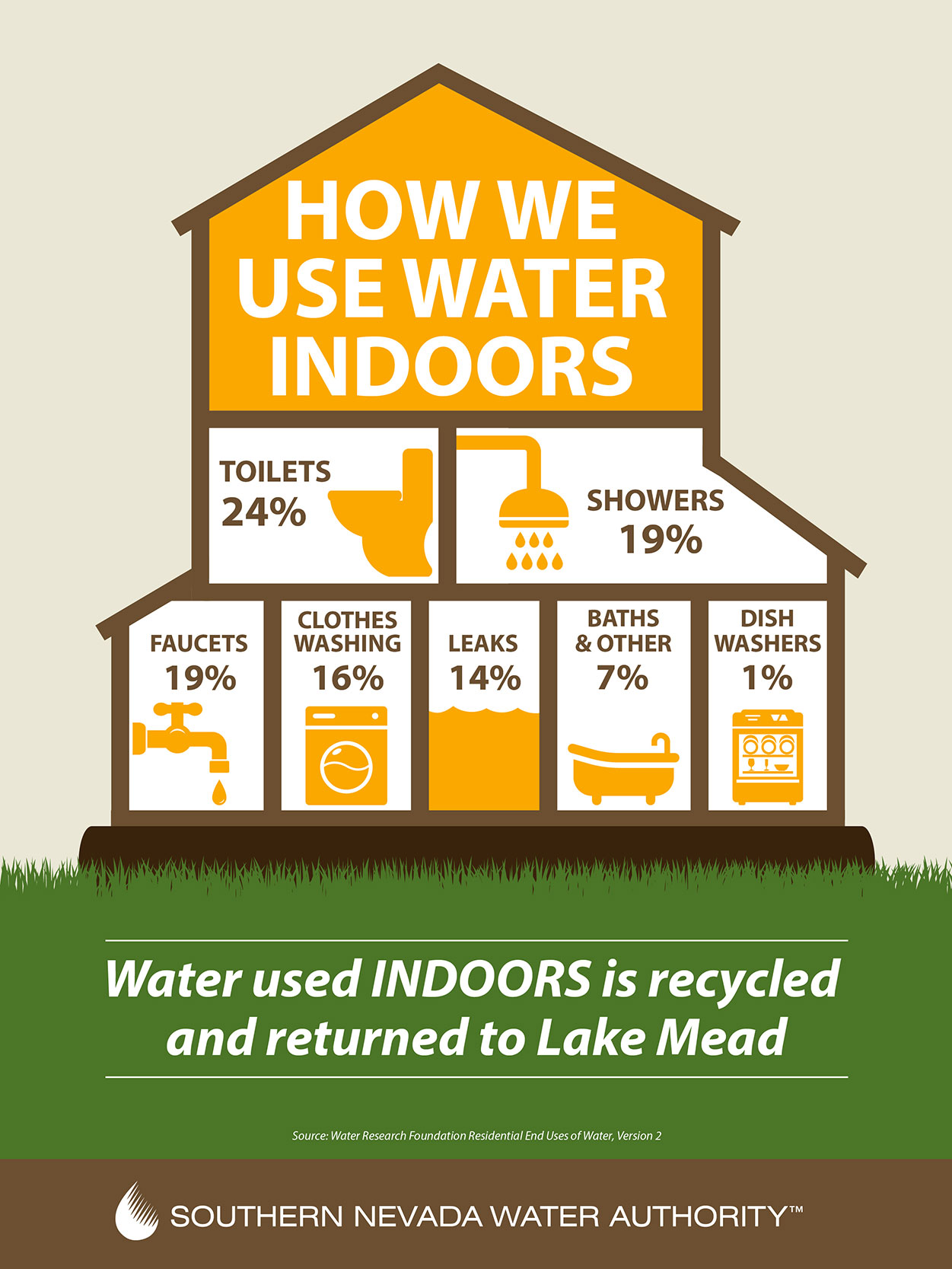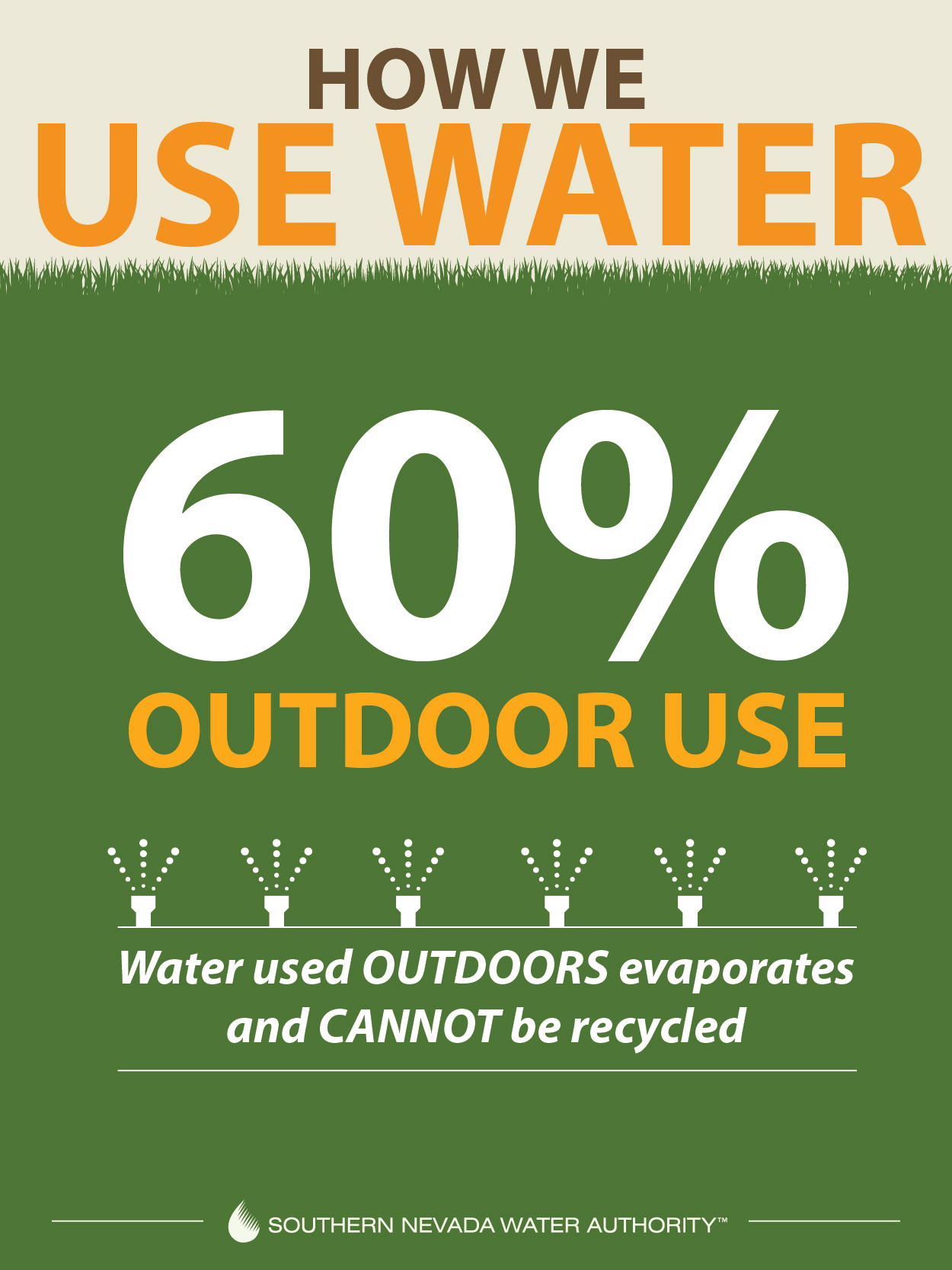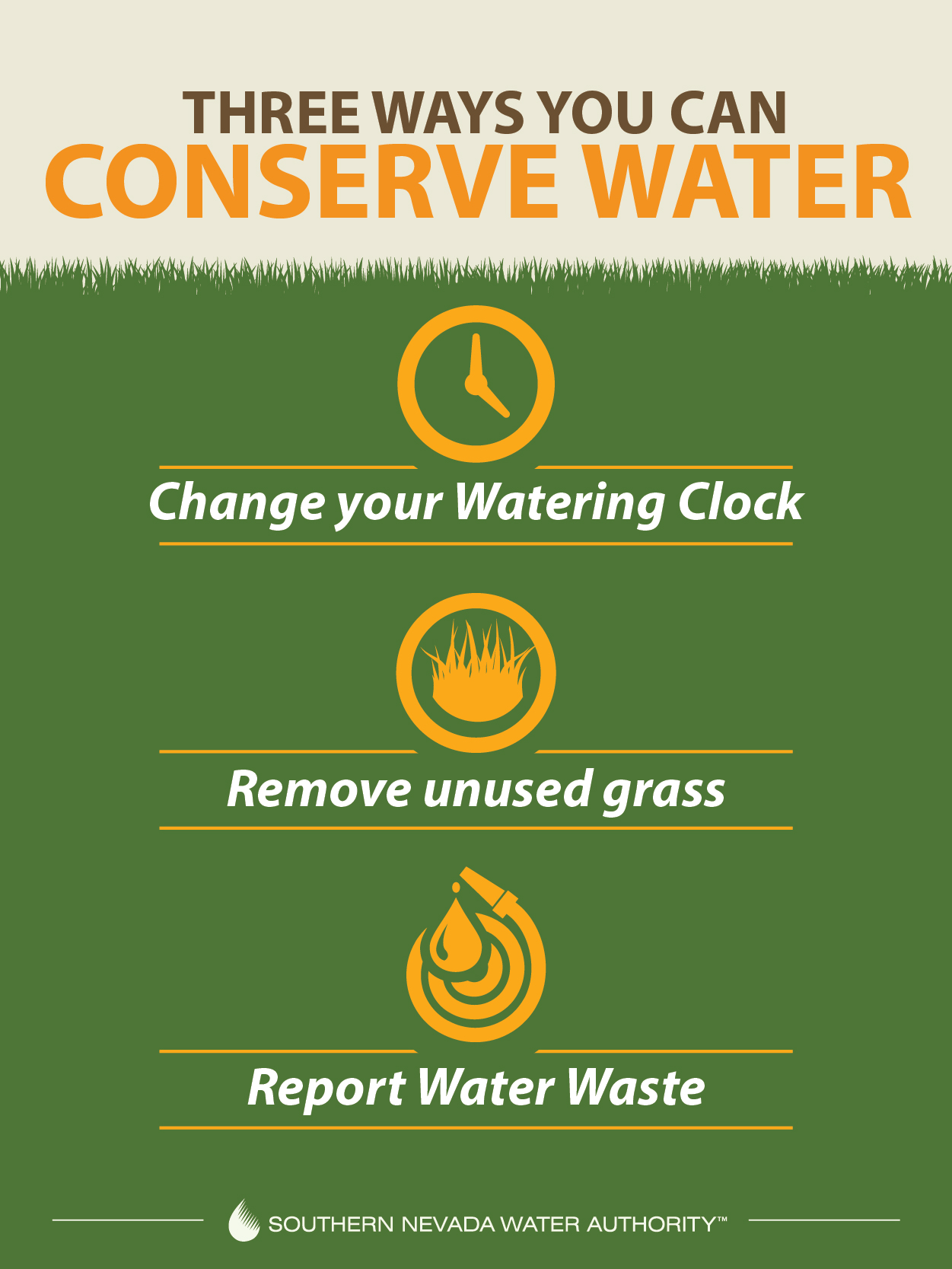 The majority of Southern Nevada's water is
used outdoors
. Most of that evaporates and cannot be returned to Lake Mead.