Water waste
City and county ordinances as well as your water provider's service rules prohibit water waste. Some violations that may result in a water waste fee include:
Any water that sprays or flows off your property
Watering outside of assigned watering day(s)
Failure to comply with drought restrictions
Using sprinklers from 11 a.m. to 7 p.m. between May 1 and Aug. 31.
Failure to repair a malfunction in your irrigation system or supply line within 48 hours
Failure to discharge swimming-pool or spa drainage into a public sanitary sewer, if available
Avoiding water waste
Learn how to prevent the most common water wasters in and around your home.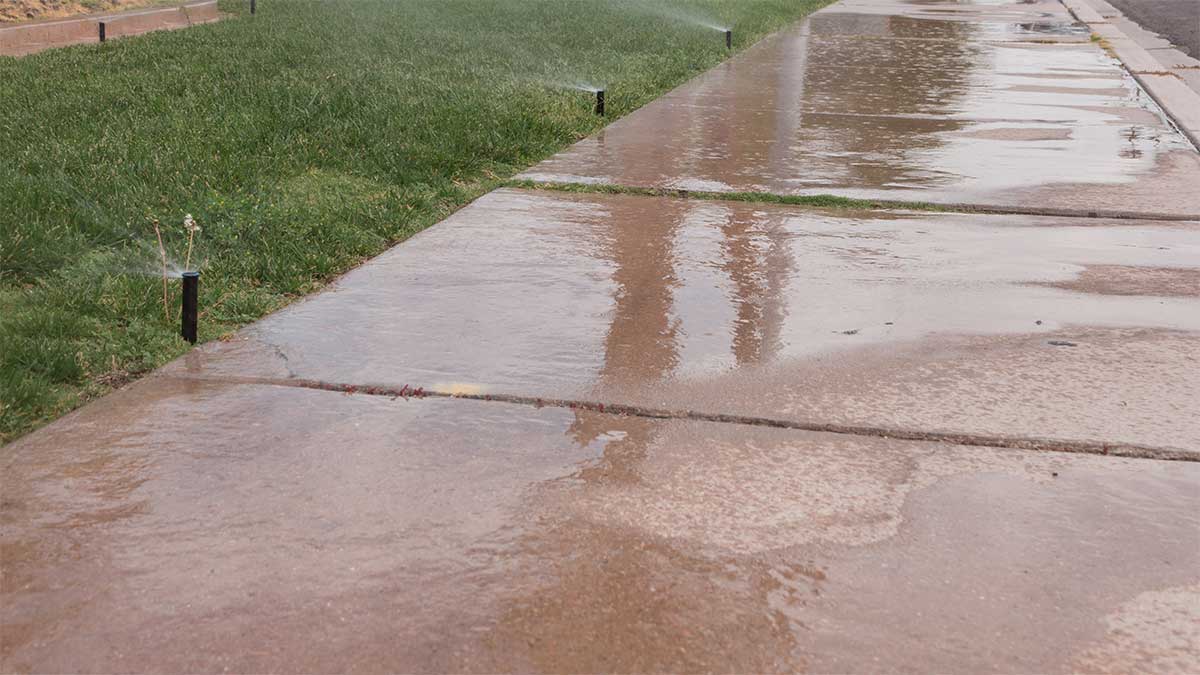 Report water waste
To help protect our water supply and report violations, fill out our online water waste report form or call the Conservation Helpline at 702-258-SAVE.
City of Las Vegas
City of North Las Vegas
How we handle water waste reports
When someone reports water waste to the Southern Nevada Water Authority, we forward the complaint to the member agency that serves as the water provider for the property that is reported.
A representative from the appropriate water agency contacts the property owner to let them know about the water waste problem. The customer is given time to correct the problem. If the water waste continues, the water provider may issue a citation that requires a mandatory court appearance, or the provider may charge a water waste fee on the customer's water bill.
Contact your water provider to determine the water waste violation fees for your area. 
Prevent water waste
Most water waste is caused by improper or inefficient landscape irrigation. By taking a few simple steps, you can improve the efficiency of your irrigation system and prevent water waste in your yard.
Use the cycle and soak method to water your landscape.
Check your irrigation system after each mowing for any misdirected or broken sprinklers.
Make sure the sprinkler heads are the appropriate size and height for your landscape.
Look for signs of an irrigation leak, including pooling water or bubbles in your grass.
Avoid the use of narrow strips of lawn, grass in curving areas, or grass on slopes.