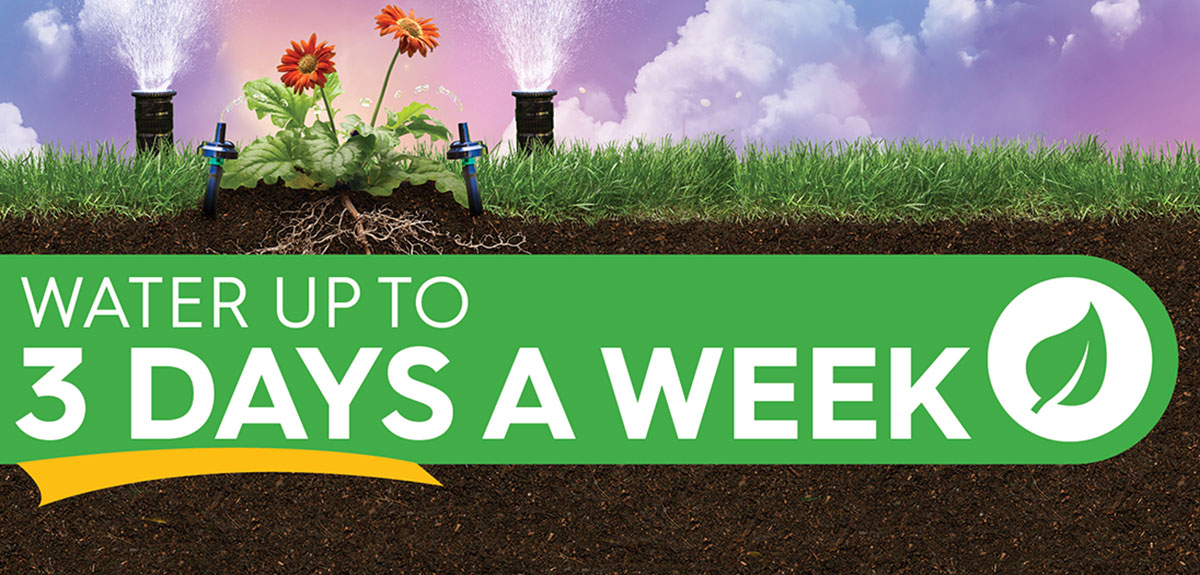 Through April 30, seasonal watering restrictions limit landscape watering to up to three assigned day per week. Watering on Sundays is never permitted. 
¿Habla Español?

Get text messages
Text CONSERVE to 85357 to receive a text message reminding you to change your watering clock when the season changes.
Message and data rates may apply.
To cancel, text STOP to 85357. For assistance, text HELP to 85357.
Sign up for SNWA eNewsletters
Sign up for eNewsletters with water resource news, watering tips and watering notifications.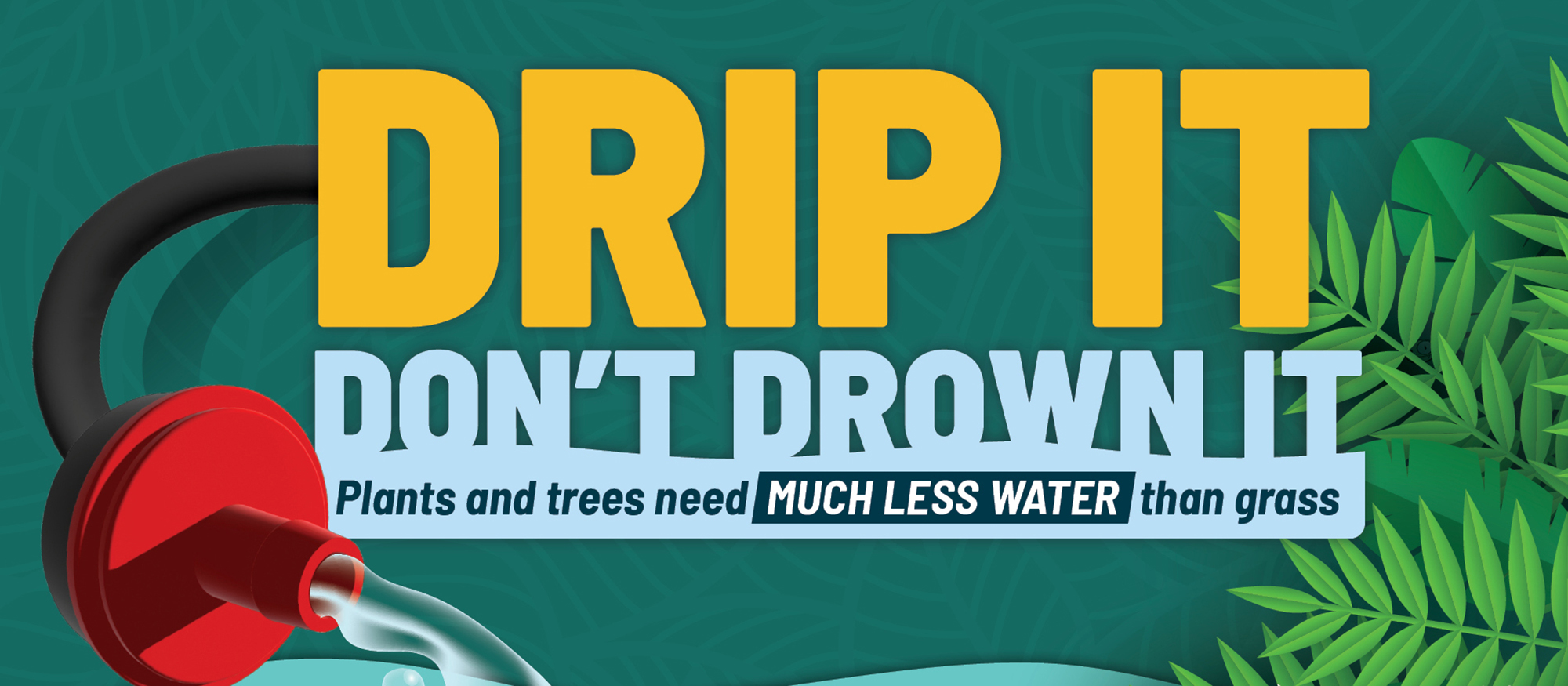 Do your plants have a drinking problem?
Don't overwater your plants! In spring, we recommend watering plants on drip systems 1-2 days per week, with duration depending on emitter flow. Grass on sprinkler systems can be watered up to 3 days per week, for 12 minutes total per assigned watering day.
Get Watering Tips