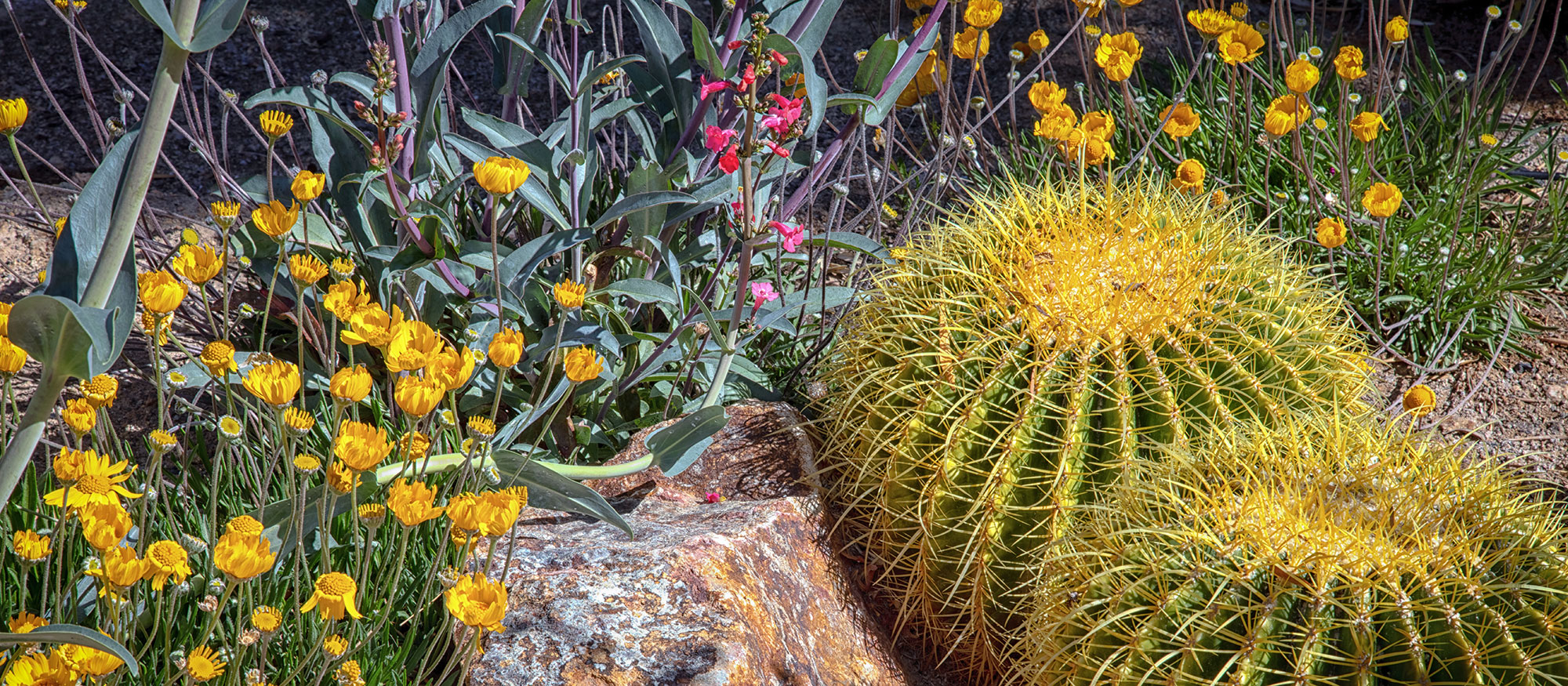 Choosing plants, trees and mulch
Just because we live in the desert doesn't mean you can't have a lush and vibrant landscape while maintaining a water-smart lifestyle. With a large selection of plants and trees to choose from, you'll want to do your homework and make sure you pick ones that will work best for your needs and our desert climate.
Find plants and trees
Use our Plant Search to browse through hundreds of desert-adaptable trees, shrubs, cacti and more. If you're looking for more plant resources, view the Southern Nevada Regional Plant List.
Demonstration gardens
Need some inspiration? Stop by a local botanical garden — like the one found at the Springs Preserve — and see a wide variety of desert-friendly plants on display.
Landscape designs
Get some help from the pros and take the guesswork out of planning with one of our inspiration photos and sample landscape designs!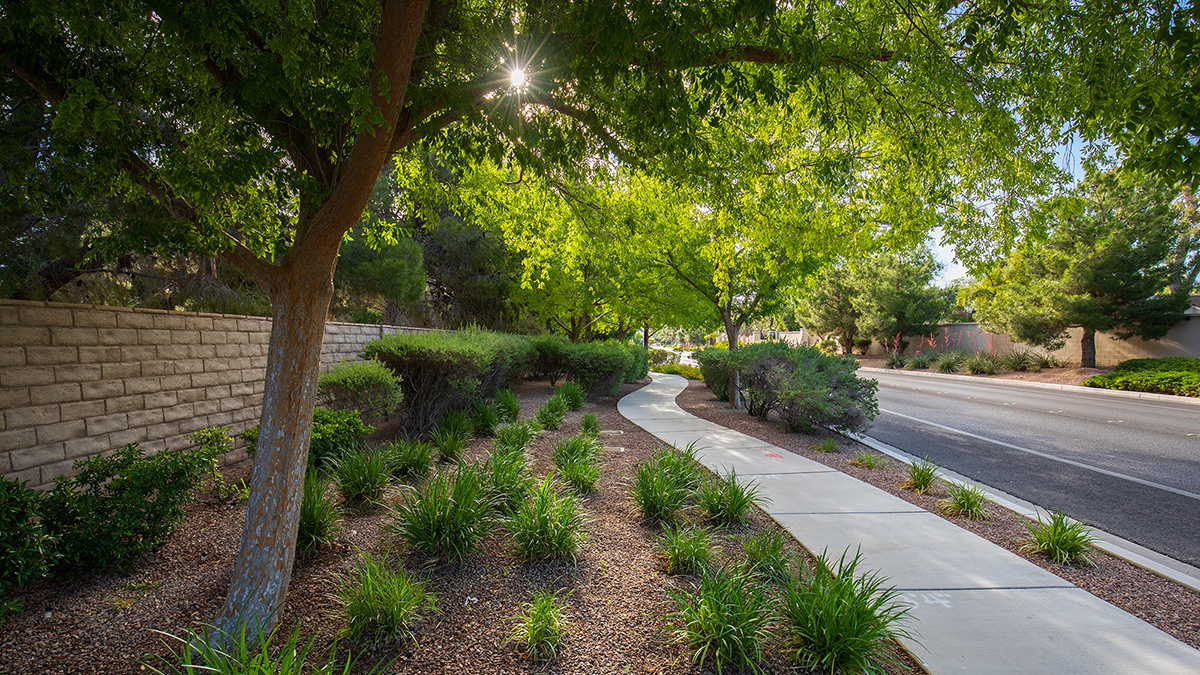 Trees
Trees of all shapes and sizes can survive and thrive in Southern Nevada, and they are an important part of our environment.
To find the best trees for our climate, view the Southern Nevada Regional Plant List.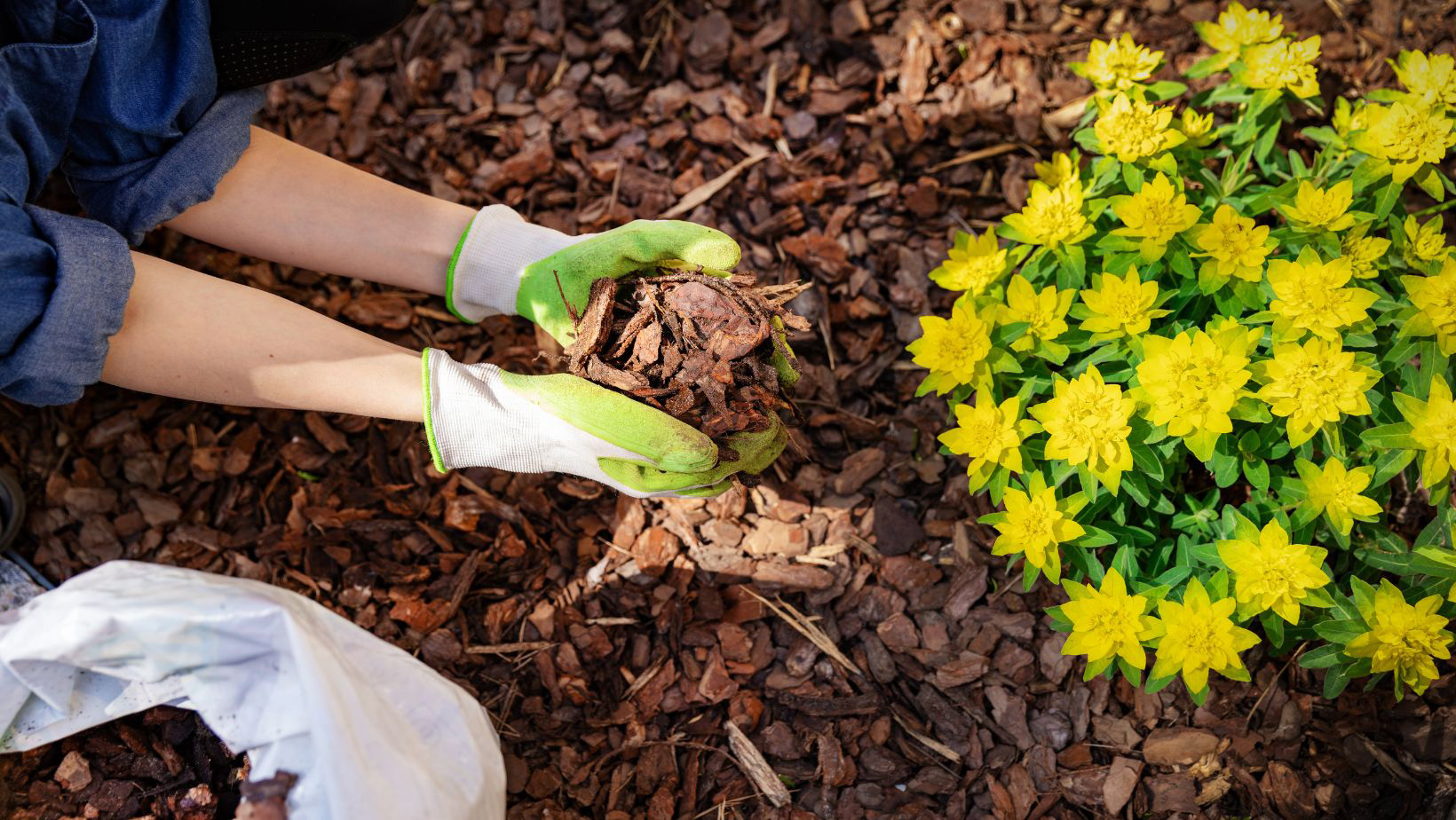 Mulch
While most people think of mulch strictly as a decorative top layer to most landscapes, it also limits weed growth, helps drainage, encourages root development, improves soil by making nutrients more available to plants, insulates soil and plants in winter months, cools soil and reduces water use during hot summer months, and beautifies and unifies landscape design.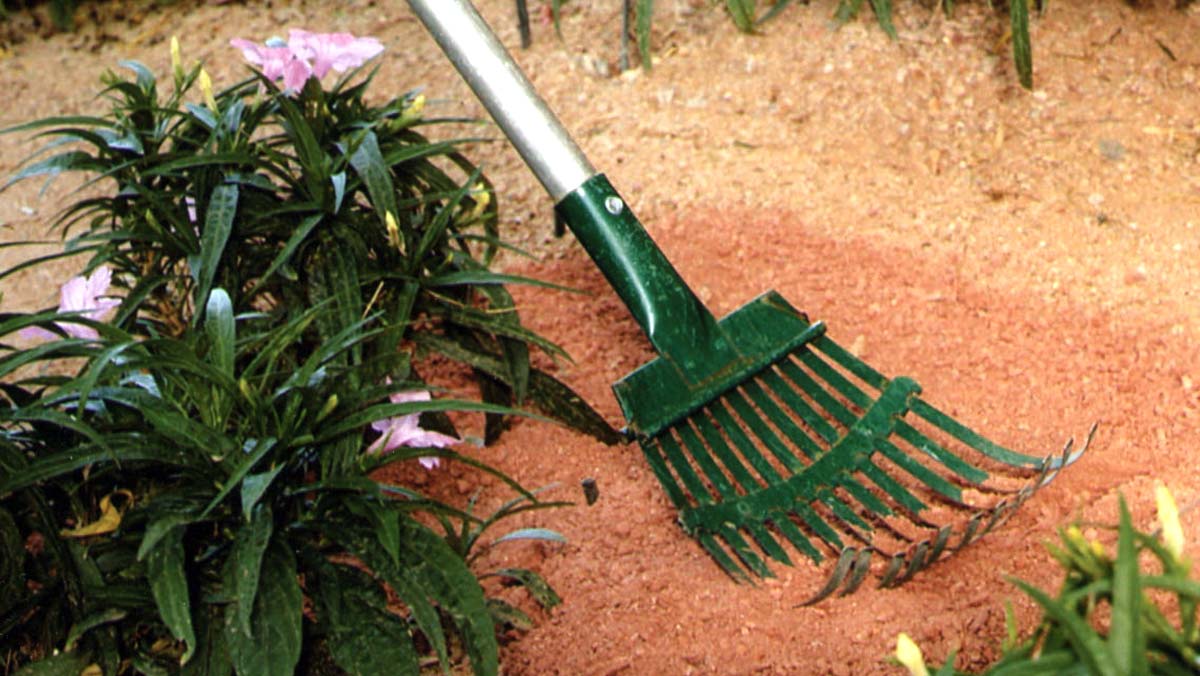 Soil
Clay, sand and rock-hard caliche make up the majority of soil types found within the Las Vegas Valley, but one thing they all have in common is a small percentage of organic matter - which is needed to support plant life. The pH or relative alkalinity of the soil may be high which could be limiting nutrients added through fertilizer.
If you can, get a soil analysis to help you better outline your yard's soil additive needs. For advice and assistance, contact the University of Nevada Cooperative Extension at 702-222-3130.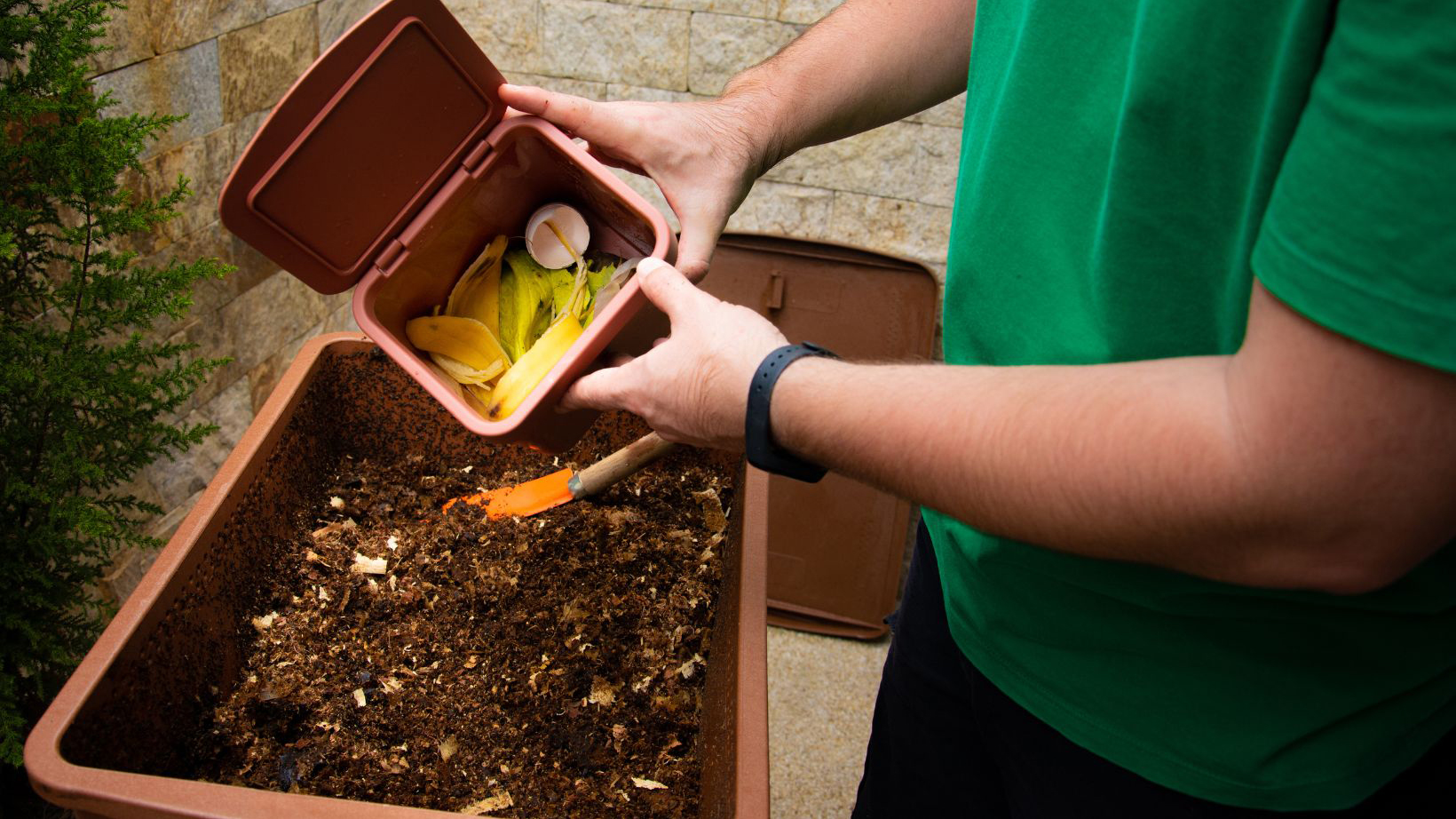 Compost
Adding compost to our hard, caliche-based soil can improve its texture and provide nutrients essential to flower beds and gardens.
You can make your own compost with items found in most kitchens or buy bagged compost at most nurseries.
Don't forget! Landscapes aren't just made up of plants. They also include patios, walkways and other hardscapes.
Designing a wildlife habitat 🦋
Design a landscape that attracts hummingbirds, chipmunks and other creatures by creating a wildlife habitat in your own backyard that incorporates these five elements:
Food: Provide food sources for wildlife by including native trees and plants that supply fruits or seeds.
Water: Since most wildlife need water to drink and wash themselves, arrange for a bird bath or shallow water source.
Cover: Plant heavy shrubbery or create hollowed-out areas for animals to use as protection or to escape bad weather.
Places to raise young: Wildlife need secure areas to raise their young. These areas might include trees for birds and squirrels or ponds for amphibious creatures.
Sustainable gardening practices: Remember that your habitat not only affects you and your backyard, it affects our environment. Helping our environment includes planting native vegetation and reducing chemicals.