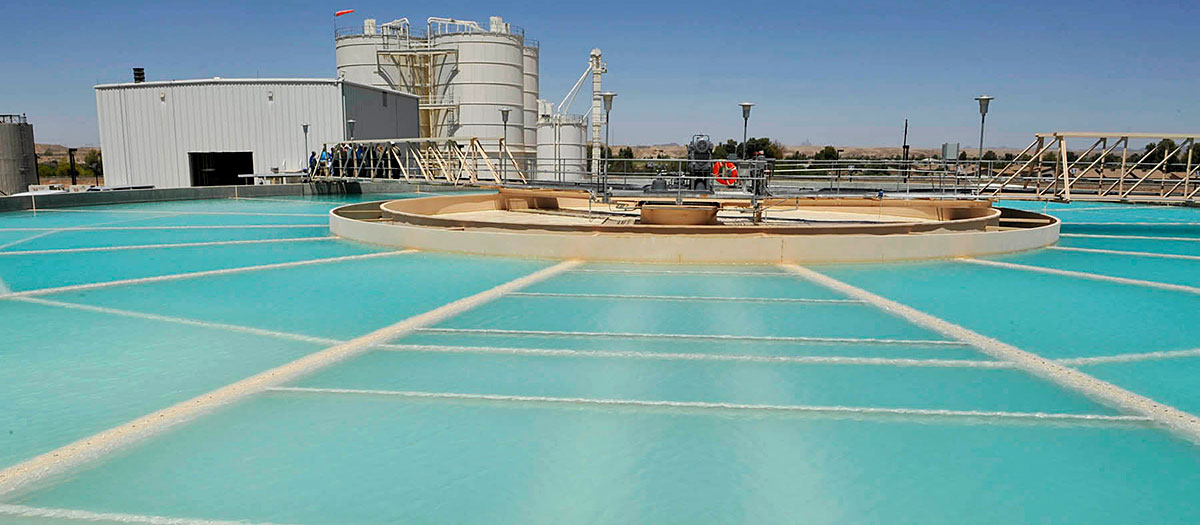 Desalination
Photo credit: U.S. Bureau of Reclamation
Significant advances associated with desalination have made it a potential water resource for the future, despite obstacles including the permitting process, environmental concerns (power generation, marine ecosystems, and brine disposal), access to coastal property, and existing treaties.
However, constructing and operating a pipeline to convey desalinated water from the coastal site to Southern Nevada would dramatically increase costs on an acre-foot basis and complicate already difficult permitting issues.
Most likely, desalinated water would be conveyed through a trade or exchange agreement with a California water agency or Mexico for a share of their river allocation, actually increasing our dependence upon the Colorado River system.
Brackish water desalination
The Southern Nevada Water Authority entered into an agreement with municipal water agencies in the states of Arizona and California, the U.S. Bureau of Reclamation, and the Colorado River Commission to fund and complete the Yuma Desalting Plant Pilot Run (YDP Pilot Run). The plant, located near Yuma, Arizona, is a brackish water reverse osmosis plant that was constructed to treat pumped brackish agricultural drainage water from the United States' lower Gila River Valley area.
The Yuma Desalting Plant operated at one-third capacity for a total of one year to collect data on the viability of operating the plant at full capacity on a sustained basis. The YDP Pilot Run increased storage in the Colorado River system and assisted with meeting water-delivery obligations to Mexico.
The Water Authority and municipal water agencies received System Efficiency Intentionally Created Surplus credit equivalent to the amount of water produced and returned to the river in return for providing a portion of pilot-test funding. They also funded a research study on operating the plant long term as well as a portion of the costs for environmental monitoring associated with pilot operations. Long-term operations of the Yuma Desalting Plant by the U.S. Bureau of Reclamation would require significant upgrades or reconfiguration of the facility.