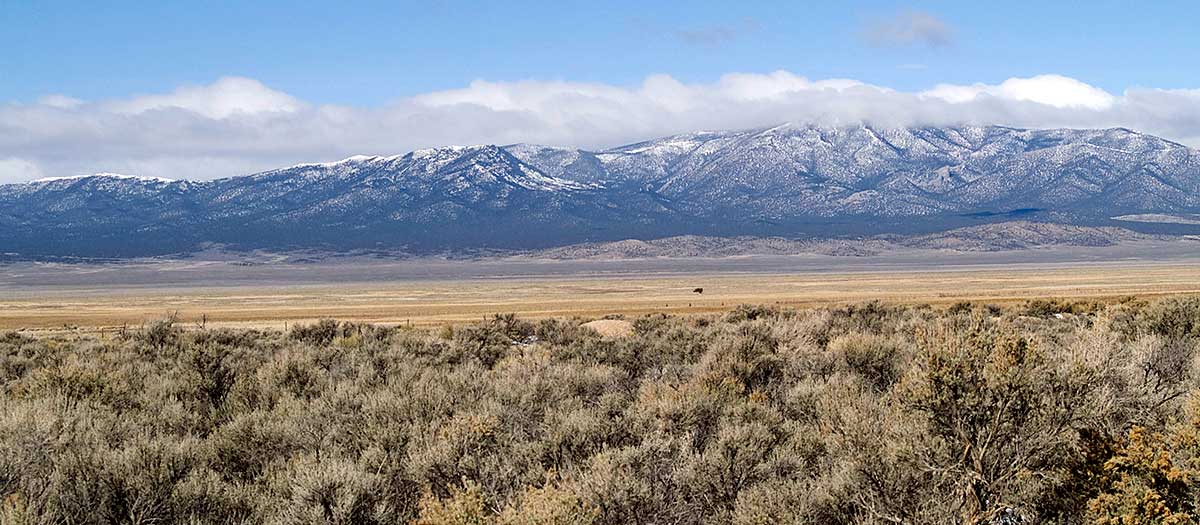 Groundwater Development Project
The Southern Nevada Water Authority has proposed a buried pipeline system to convey groundwater from Central and Eastern Nevada to Southern Nevada to enhance the area's limited water resources as part of its long-term water resource planning. The Clark, Lincoln, and White Pine Counties Groundwater Development Project would develop water rights permitted to the Water Authority in Spring, Cave, Dry Lake, and Delamar valleys.
The Groundwater Development Project will reduce Southern Nevada's reliance on Colorado River water and provide flexibility to respond to drought conditions on the river system.
Rights-of-way
The Bureau of Land Management issued rights-of-way for the primary water and power conveyance facilities of the SNWA's Groundwater Development Project in May 2013, after completion of an Environmental Impact Statement in 2012.
Project map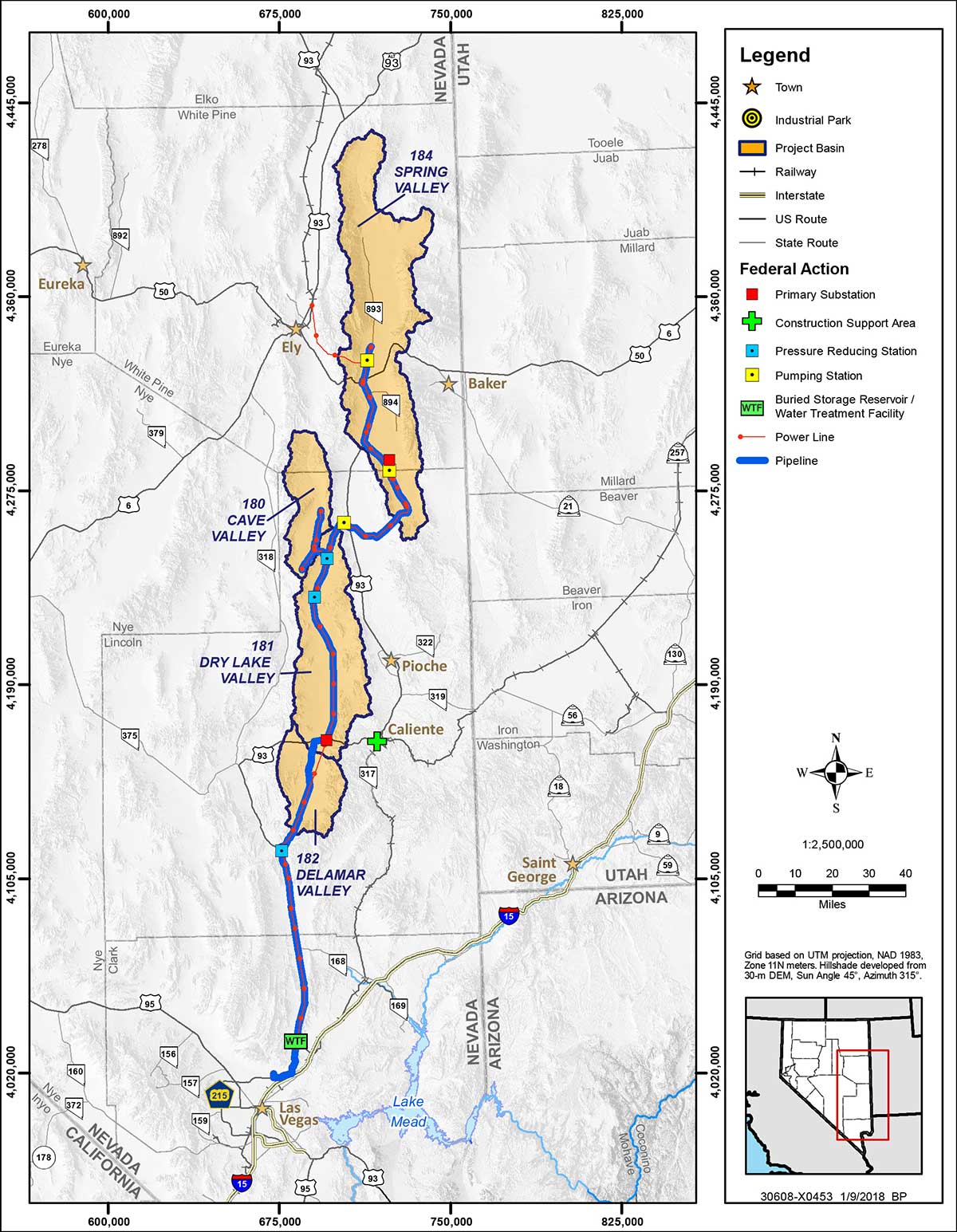 The image above depicts the areas of Northeastern Nevada which would potentially be affected by the Groundwater Development Project. Running along Interstate 93, between Ely and Baker, the pipeline would begin at Spring Valley, and then Cave Valley, Dry Lake Valley, and Delamar Valley. The Spring Valley portion of the project would include two pumping stations and a primary substation. The pipeline would continue with a pumping station between the Spring Valley and Cave Valley portions of the project. After passing south through the Cave Valley portion of the project, the pipeline would continue through the Dry Lake Valley, where two pressure reducing stations and a primary substation would be located. To the east of the Dry Lake Valley, southwest of Caliente, is where a construction support area would be located. Just south of the Delamar Valley portion of the project would be a pressure reducing station. The pipeline would pass through a buried storage reservoir or water treatment facility just before coming to an end outside of Las Vegas.