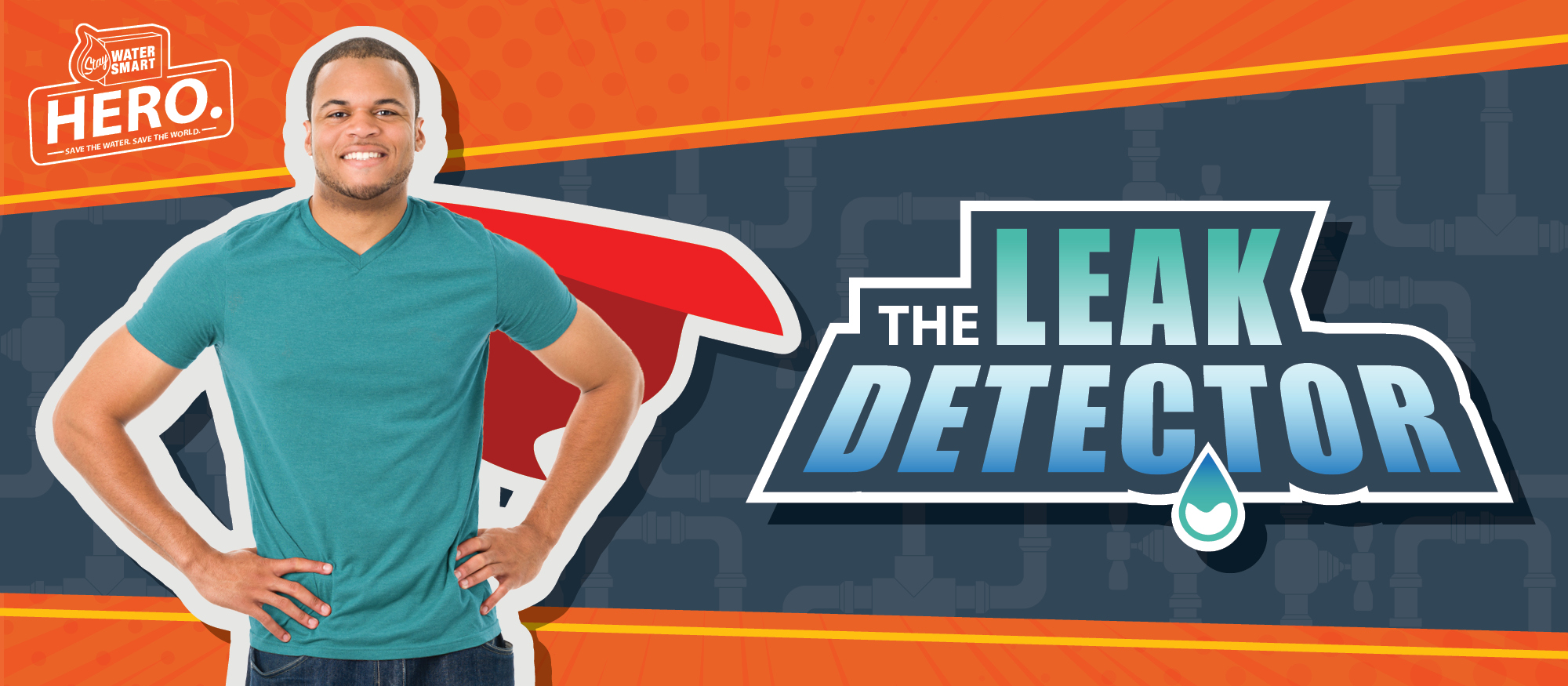 Smart leak detector rebate coupon
Repairing water damage caused by leaks can cost thousands of dollars for a typical homeowner. Thanks to smart leak detectors, you can now prevent or mitigate water damage at your home using a leak detector that sends information to an application on your smartphone.
The Water Authority offers a rebate of 50 percent off the purchase price or $200, whichever is less.
Some devices require tapping into the existing plumbing system and may require a licensed plumber for installation, while others simply attach to your water meter.
To receive the rebate, you must agree to allow SNWA to periodically conduct research through phone calls, surveys, and monitoring of water use to determine the long-term benefits of various water-smart technologies.
Apply for a smart leak detector rebate coupon
Ready to get smart? Fill out our online application for a smart leak detector rebate coupon.
If you have questions, do not have access to a printer, or own or manage a commercial or multifamily property, call SNWA Conservation at 702-862-3760 or email us.
Do you have a leak in or around your home? Hire a qualified plumber in Southern Nevada who can assist with issues associated with leaks. Water Smart Plumbers have been trained in water efficiency through free, SNWA-sponsored workshops.
Important notice for homes with automatic residential fire sprinklers: Improperly installing a leak detector device could hinder operation of fire sprinklers. Always ensure plumbed leak detection devices are installed only on the domestic water line after it diverts from the fire sprinkler system. Never install a leak detection device into your home's main water service line upstream of the fire sprinkler system. Consult a licensed plumber for guidance.
Qualifying products
Please contact the retailer for more information.
If you believe a qualifying product has been overlooked, please call 702-862-3760 or email us. 
Program conditions
The Southern Nevada Water Authority (SNWA) provides only one coupon per address for each rebate program.
The person redeeming the smart leak detector rebate coupon must be the property owner of the property address for which the coupon is printed. The participating retailers will request proof of address in order to redeem a coupon.
The use of multiple addresses to obtain additional coupons is fraud.
The date of purchase from the customer receipt must be within 30 days of the coupon printed date listed at the top of the coupon.
As a condition of the rebate, customer agrees to site inspection by SNWA. Customer further authorizes SNWA contact for purposes of program evaluation or product research.
The coupons are redeemable only for the purchase of a qualifying product.
The rebate value is noted on each coupon.
Coupons are non-assignable and void if transferred from their original recipient to any other person, firm or group. SNWA does not permit the unauthorized distribution, collection, sale or assignment of its coupons for any reason.
The customer is required to pay any applicable sales tax. In order to obtain the coupon, the customer must complete the online form and a brief survey.
Research requirements
To receive the smart leak detector rebate coupon, applicants must participate in a 60-month research study relating to consumer leak detection devices.
The person redeeming a rebate coupon must allow the Water Authority access to water use data from their device account through direct collaboration with the device manufacturer, including water use data and notifications sent by the device manufacturer.
Participants must authorize the Water Authority to obtain water use records for the property address from the SNWA Water Purveyor that provides water service.
The Water Authority will communicate with the participant regarding program participation, information about Water Authority programs, or to conduct research.
Study participants must understand that some devices may produce different water use estimates than the actual water use readings from the purveyor water meter, which is used to produce water bills.
Water purveyors may require the removal of smart leak detector devices installed in the meter enclosure. The purveyor also may remove the device to conduct maintenance activities and will not be responsible for any consequence to the device, including the possibility the device may be rendered useless.
The person redeeming a rebate coupon will assume responsibility for device selection and any consequences of device use and installation. 
Research study participants will notify the Water Authority if a move from the property address takes place during the term of the study.