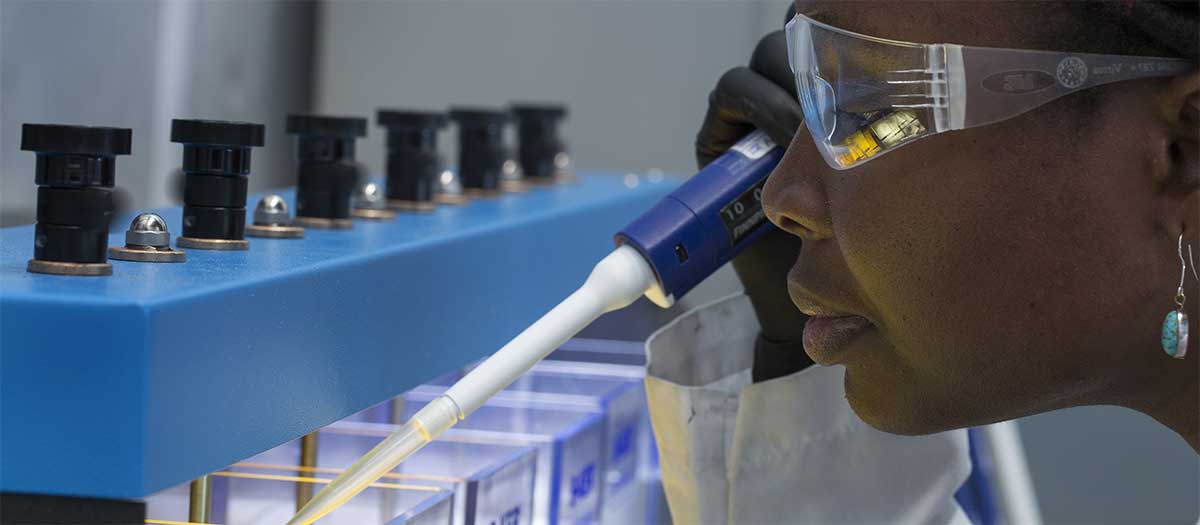 Water quality research
Over the years, tap water quality has emerged as one of the most important issues to Americans.
Because the science of water quality is evolving constantly, Water Authority water-quality professionals work to stay ahead of the curve. One of the nation's top municipal research and development centers is in Southern Nevada.
Improvements in water quality
Municipal water quality is actually far better today than it was a half century ago. Improved treatment methods such as ozonation and ultraviolet disinfection have dramatically reduced the number of waterborne pathogens in the municipal water supply, reducing water-related illnesses. Pollution controls have become increasingly stringent, reducing the amount of contaminants allowed in the water supply.
Technology that detects contaminants also has improved dramatically, and scientists now can detect remarkably low concentrations of contaminants. In some instances, scientists can detect contaminants in parts per quadrillion (imagine finding a single grain of sand on the beach). This evolving science has led to changes in drinking water regulations and the lowering of acceptable levels of some contaminants.
Our Research and Development team participates in dozens of studies exploring a wide range of topics. The team's goal is to improve the quality of Southern Nevada's drinking water.