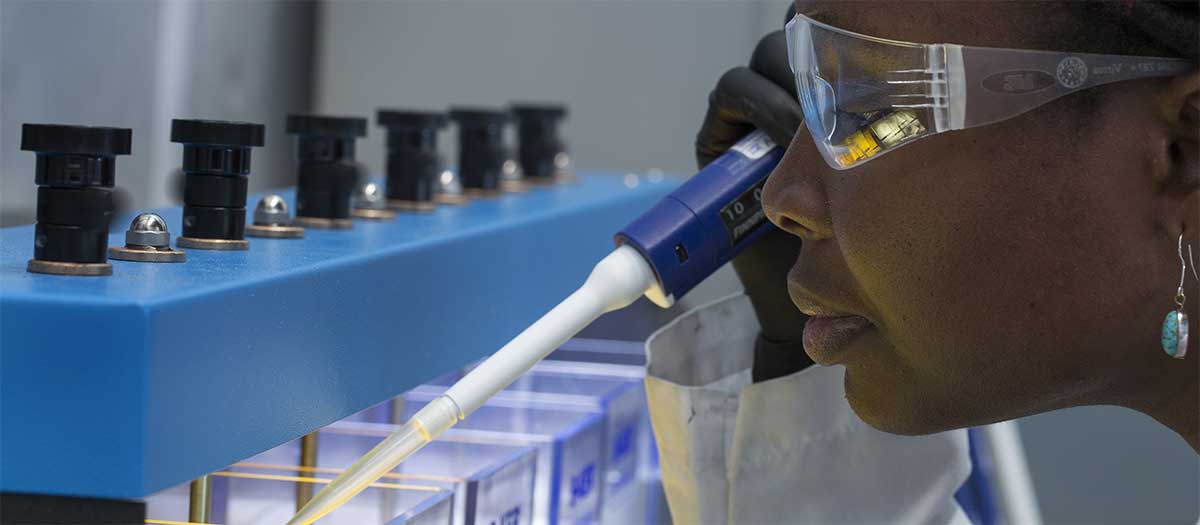 Water quality research
The Southern Nevada Water Authority is committed to the future of water quality and the development of innovative and sustainable solutions through research and technology.
Improvements in water quality
Municipal water quality is far better today than it was a half century ago. Improved treatment methods such as ozonation and ultraviolet disinfection have dramatically reduced the number of waterborne pathogens in the municipal water supply, reducing water-related illnesses. Pollution controls have become increasingly stringent, reducing the amount of contaminants allowed in the water supply.
Technology that detects contaminants also has improved dramatically, and scientists now can detect remarkably low concentrations of contaminants. In some instances, scientists can detect contaminants in parts per quadrillion (imagine finding a single grain of sand on the beach). This evolving science has led to changes in drinking water regulations and the lowering of acceptable levels of some contaminants.
Applied Research & Development Center
SNWA's 50,000 square feet Applied Research and Development Center houses one of the most sophisticated municipal water-quality laboratory complexes in the world—and one of the few that combines research and water quality testing under the same roof. In addition, a process laboratory simulates challenging water quality conditions and provides insight regarding treatment plant performance.
This synergy creates a highly collaborative, resource-rich environment that fosters leading-edge research and develops and strengthens global partnerships to advance innovation.
Water Quality Research & Development team
SNWA looks beyond regulations to improve water quality and enhance the protection of customers from waterborne illness and chemical exposure. From comprehensive water quality testing programs to innovative projects with new treatment technologies, SNWA is committed to improving both water quality and water treatment methods.
Expertise
The Southern Nevada Water Authority's Research and Development team performs leading-edge research related to drinking water regulations, water resource development, infrastructure protection, and the production of high-quality water.
The team's goal is to improve the quality of Southern Nevada's drinking water by:
💧 Simulating water quality conditions related to drought and developing optimized or innovative treatment solutions to ensure regulatory compliance
💧 Leading funded research studies on a regional-, national-, and international-scale that examine the occurrence and treatment of emerging chemical or microbial contaminants
💧 Developing analytical methods for quantification of newly identified contaminants and disinfection by-products in water
💧 Advancing the science of water reuse, while participating in national advisory committees to facilitate broader implementation
💧 Leading innovative research programs on emerging topics (e.g., SARS-CoV-2 wastewater surveillance, perfluorinated chemicals, disinfection byproducts, Legionella) to better serve the local community and communities beyond Southern Nevada
💧 Diversifying research expertise by hiring students and post-graduate researchers from local and national institutions and collaborating with academic, municipal, and industry professionals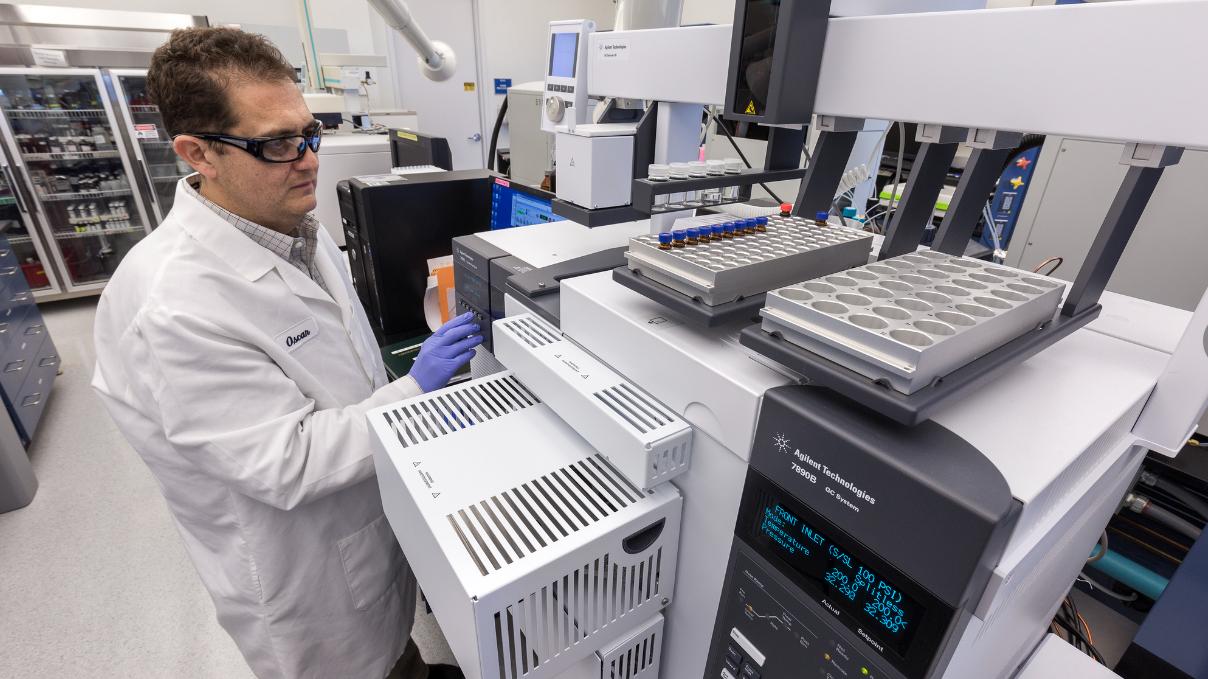 Recognition
The R&D Team has developed patented technology and undertaken a large number of external research grants, solidifying SNWA's international reputation as a premier utility-based research program.
SNWA's researchers have published 200+ peer-reviewed manuscripts across 50+ different scientific journals that have resulted in 25,000+ citations.
SNWA's researchers have also been invited as speakers at conferences around the globe to share their results, further establishing SNWA's R&D team as international leaders in water quality and treatment research.