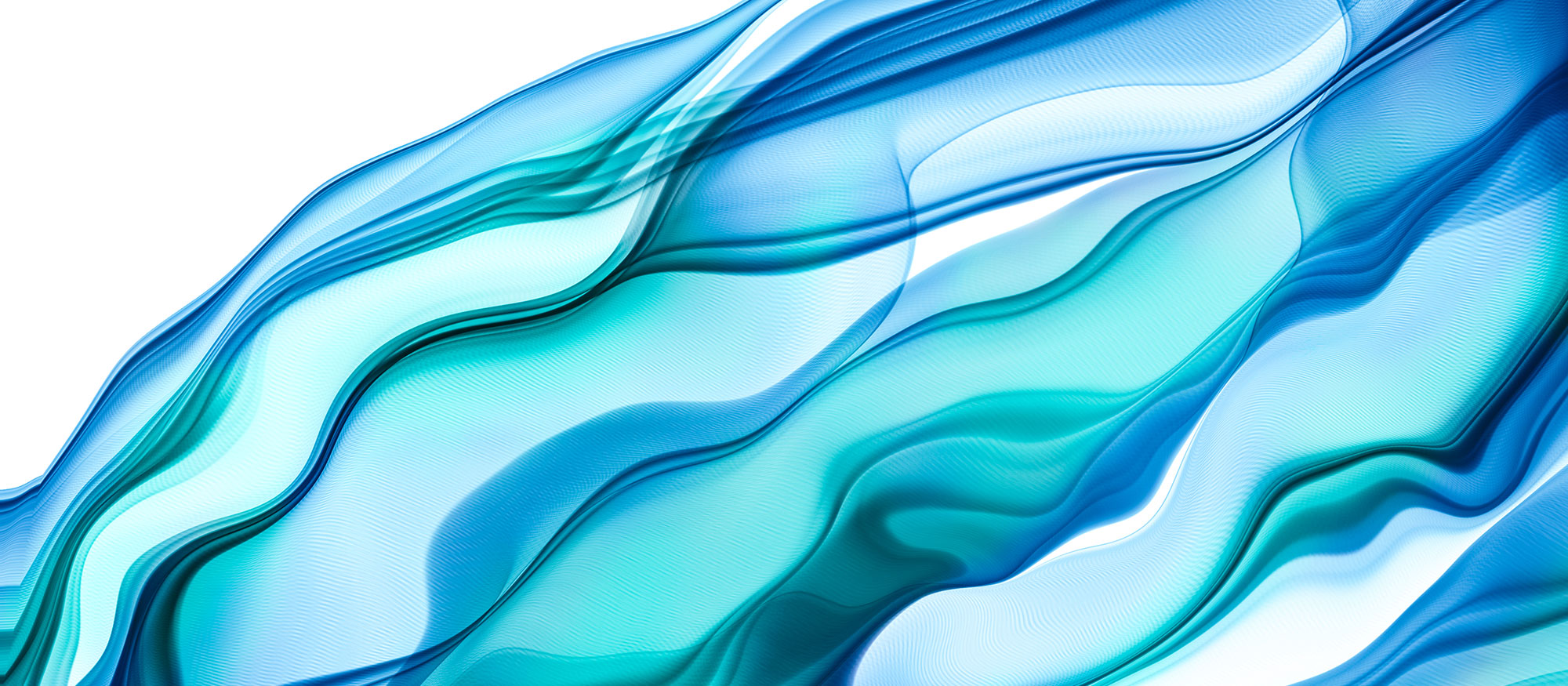 Water Smarts podcast
From the banks of the Colorado River and Lake Mead to the homes and businesses of Southern Nevada, the Water Smarts podcast covers how we treat, deliver, use, protect and conserve water in the Las Vegas Valley.
Hosts Bronson Mack and Crystal Zuelke — along with experts from the Southern Nevada Water Authority who keep the water flowing — hope to make you a little smarter about the one thing that keeps us all connected — water.
Listen & subscribe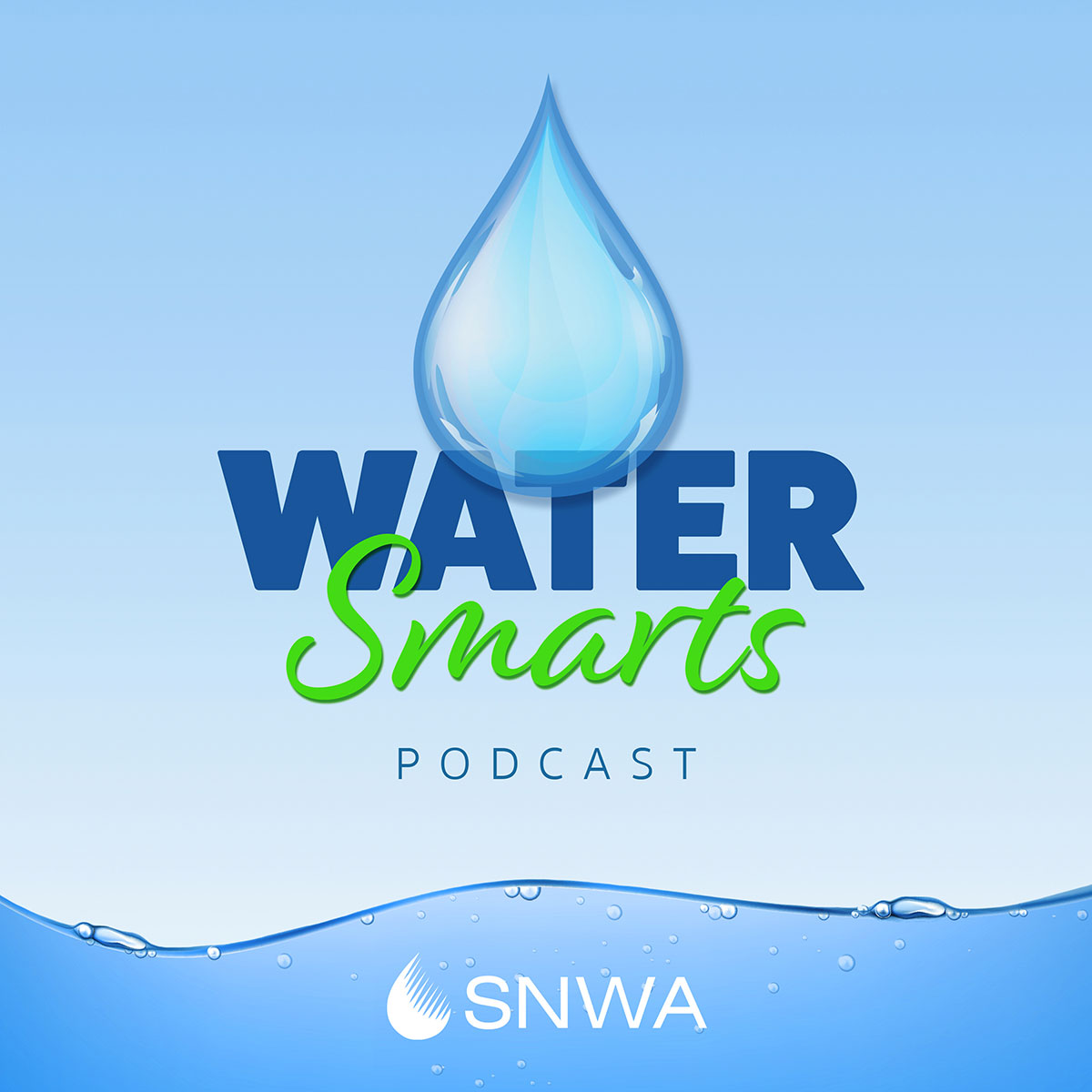 GET OFF YOUR GRASS! New law aims to replace decorative grass in Southern Nevada by 2026
Episode 12 - July 22, 2021

The Nevada Governor recently signed into law Assembly Bill 356 (AB356), which prohibits the use of Colorado River water to irrigate decorative, useless grass in streetscapes, medians, parking lots and other areas where it is used for aesthetics and not recreational purposes by the end of 2026. The law helps the Southern Nevada Water Authority (SNWA) advance its conservation goals by essentially requiring this grass to be replaced with water-smart landscapes. SNWA Deputy General Manager of Resources Colby Pellegrino joins the Water Smarts podcast to explain how the new law will help protect 10 percent of Southern Nevada's Colorado River supply and what properties are targeted. Nevada State Assemblyman Howard Watts and Nevada State Senator Fabian Donate talk about why this new law had broad, bipartisan support and what it means for Nevada.
Listen
Finding innovative solutions to water industry challenges
Episode 11 - June 8, 2021

WaterStart serves as an innovation hub that brings water utilities and innovators together to test new technologies. From measuring arsenic in groundwater in real-time to finding leaks in the Las Vegas Valley Water District's 6,500 miles of buried pipes, WaterStart innovators are helping the water industry use technology to solve the nagging challenges that keep utility staff up at night. SNWA Deputy General Manager of Operations Dave Johnson and WaterStart Executive Director Nate Allen share success stories and how WaterStart is supporting the testing and implementation of new technologies.
Listen
On the Horizon Lateral - Pipeline project increases water system reliability, creates jobs
Episode 10 - May 19, 2021

Currently, 40 percent of the Las Vegas Valley gets its water through the South Valley Lateral (SVL) transmission system. While the rest of Southern Nevada's water transmission laterals have redundant facilities to ensure water delivery in the event of an emergency, the SVL is a single-feed system. In 2017, a leak in the pipeline required the Southern Nevada Water Authority (SNWA) to coordinate major repairs with the City of Henderson and Las Vegas Valley Water District to keep water flowing to customers. The SNWA is constructing the Horizon Lateral to work in tandem with the SVL to provide system redundancy and increase reliability to the south part of the valley. Learn more about this critical infrastructure project and its impacts on the economy and the community.
Listen
Making conservation easy - for businesses
Episode 9 - April 19, 2021

There are more than 5,000 acres of useless grass in Southern Nevada that only gets used when someone runs a lawn mower over it. And while residential property owners have stepped up and removed grass from their yards through the Water Smart Landscapes rebate, the majority of remaining non-functional turf is on commercial and HOA properties, medians, and streetscapes. Patrick Watson, Conservation Programs Administrator with the Southern Nevada Water Authority (SNWA), discusses why and how businesses, HOAs and multi-family properties can increase their conservation efforts through the SNWA's cash incentives and programs. City of Henderson Conservation and Customer Care Supervisor Tina Chen also provides details about added financial incentives for business properties in Henderson.
Listen
Making conservation easy - for residents
Episode 8 - March 25, 2021

Conservation is one of the most important actions Southern Nevadans can take to protect our limited water supply – particularly as we continue to weather a severe drought in the Colorado River basin. Toby Bickmore, Conservation Programs Administrator with the Southern Nevada Water Authority (SNWA), shares watering tips and how to get cash incentives for saving water in the Las Vegas Valley.
Listen
Poops don't lie - tracking a pandemic using waste water
Episode 7 - March 15, 2021

Every time Southern Nevadans flush the toilet, they're helping scientists at the Southern Nevada Water Authority (SNWSA) and the University of Nevada, Las Vegas study the prevalence of COVID-19 in the community. SNWA researchers Dan Gerrity and Katerina Papp talk about how they ensure the coronavirus is not in our drinking water supply, and how they can track a pandemic using raw sewage samples and wastewater surveillance on episode 7 of the Water Smarts podcast: "Poops don't lie – Tracking a pandemic using wastewater." As our community recovers from the SARS-CoV-2 pandemic, SNWA's wastewater epidemiology studies can help serve as an early warning system for future virus outbreaks and other community health issues.
Listen
Don't go with the flow - stop water waste
Episode 6 - March 1, 2021

Protecting Southern Nevada's water resources by preventing and stopping water waste is all in a day's work for Summer Ortiz and Perry Kaye from the Las Vegas Valley Water District's water waste team. Summer and Perry share tips on how to prevent water waste, and how to help stop it around your neighborhood on episode 6 of the Water Smarts podcast: "Don't go with the flow – stop water waste!" You can help protect our limited water supply by keeping water on your property, letting your neighbors know if they have an irrigation problem, and reporting water waste when you see it.
Listen
Shoring up the Las Vegas Wash - where imploded Las Vegas casinos live on
Episode 5 - Feb. 8, 2021

Where do Las Vegas casinos go after they're imploded? Several of them have found a second life as material for erosion-control structures that help shore up the banks of the Las Vegas Wash, a 12-mile natural channel that plays an important role in Southern Nevada's watershed. The Southern Nevada Water Authority (SNWA) and the Las Vegas Wash Coordination Committee have worked for two decades to protect the Wash, which carries treated wastewater, stormwater and urban runoff to Lake Mead, from which Southern Nevada draws its drinking water. Water Smarts hosts Bronson Mack and Crystal Zuelke share their favorite memories about Las Vegas hotels that have found a new purpose after their destruction. They're joined by Keiba Crear, Manager of SNWA Environmental Monitoring and Management, who talks about the efforts to protect and restore the Las Vegas Wash and its surrounding wetlands.
Listen
Going deep to protect Southern Nevada's water supply
Episode 4 - Jan. 20, 2021

As Lake Mead water levels dropped due to drought, the two major water intakes pulling water from the lake for Southern Nevada were getting perilously close to the surface. Doa Ross, the deputy general manager of engineering for the Southern Nevada Water Authority (SNWA), joins the Water Smarts podcast to talk about how SNWA engineered a solution and constructed a new intake deep below the lake's surface and a pumping station to push water from the intake to the water treatment facilities located uphill. Working together, Intake No. 3 and the Low Lake Level Pumping Station ensure the Las Vegas Valley will have access to its water supply – even if lake levels drop so low, water cannot be drawn through Hoover Dam to produce power or deliver water to downstream users. Doa discusses the construction challenges of one of the largest drilling projects in the history of the United States, and how the two major construction projects give Southern Nevada an opportunity to partner with other states.
Listen
Is Las Vegas running out of water?
Episode 3 - Jan. 5, 2021
Las Vegas went 240 consecutive days without rain in 2020, and even for a renowned desert city that relies on the drought-stricken Colorado River, that's quite a dry spell. Colby Pellegrino, deputy general manager of resources for the Southern Nevada Water Authority (SNWA), joins the Water Smarts podcast to discuss how Southern Nevada is weathering the 20-year drought on the Colorado River, which supplies 90 percent of the Las Vegas Valley's water supply. SNWA is ensuring a sustainable future through conservation, innovation and infrastructure as well as by pursuing partnerships with other river-sharing states to ensure Southern Nevada has a reliable water supply.
Listen
Can I drink the tap water?
Episode 2 - Dec. 16, 2020
The director of water treatment and quality for the Southern Nevada Water Authority (SNWA) joins the Water Smart podcast to discuss treatment processes that protect our tap water supply. Greg Kodweis, director of water quality and treatment explains how ozonation kills viruses like COVID-19; why our tap water tastes like it does; why tap water is better than bottled water; and how SNWA invests in world-class research to advance water treatment in the United States. Most importantly, he explores the many reasons we can all be confident in the tap water that comes out of the faucets in almost every home and business in Southern Nevada.
Listen
It's a desert out there - so conserve water
Episode 1 - Dec. 2, 2020
Southern Nevada has cut its water use by billions of gallons every year through one of the most successful water conservation programs in the world. Doug Bennett, conservation manager for the Southern Nevada Water Authority, talks with Water Smarts podcast hosts Bronson Mack and Crystal Zuelke about the community's actions and the effort still needed to protect the Las Vegas Valley's precious water resources. Doug shares why everybody has a stake in water conservation and how everyone can contribute.
Listen