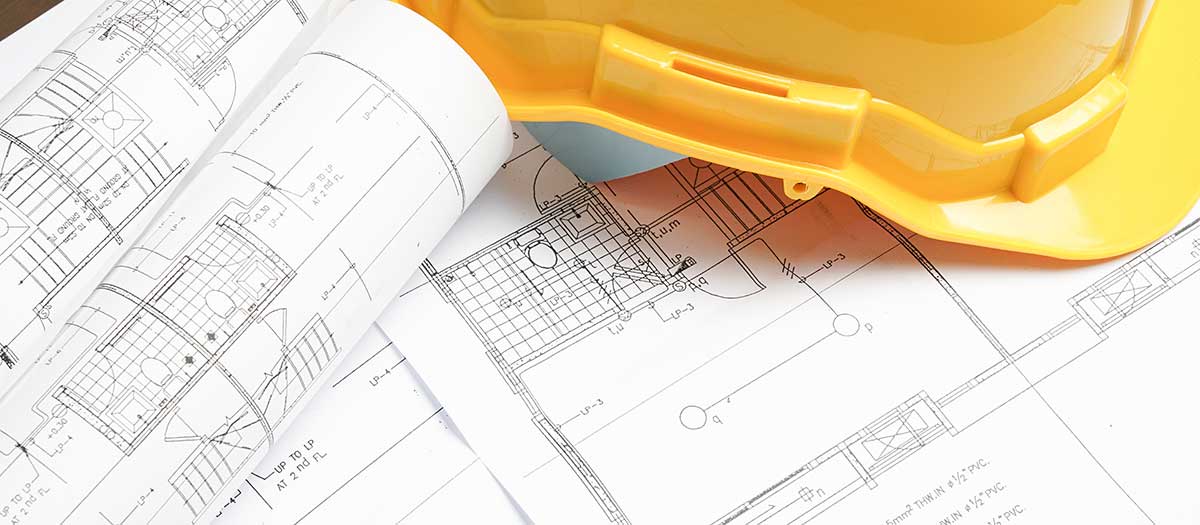 Engineering and construction resources
The Southern Nevada Water Authority builds and maintains an intricate system of intakes, water treatment facilities, pumping stations and pipelines to supply Southern Nevada with water.
Rights-of-way and easements
Rights-of-way are areas of developed or undeveloped land where the Water Authority has obtained permission to install, maintain and operate pipelines and other facilities that will provide reliable water service to the community.
The Water Authority carefully studies all project elements to ensure that local, state and federal standards are met. Once alignments and locations of planned facilities have been determined, necessary rights-of-way are identified and obtained.
The types of rights-of-way usually pursued by the Water Authority are permanent and temporary construction easements. Other types of rights may be needed in special situations.
For more information about rights-of-way and easements, see Understanding Rights-of-Way and Easements: A Property Owner's Guide.
Contractors and engineers
If you are a contractor or engineer looking for information related to upcoming construction projects, sign up to receive email notices of construction bids and engineering consulting opportunities.
Rights-of-way contacts
The Water Authority Development Plan Review office is located at the Las Vegas Valley Water District Engineering Services office, at 1001 S. Valley View Boulevard. You will be able to conduct business with both the Water Authority and Water District, including:
Plan submittals
As-builts requests
Signatures
Consolidated project reviews
Project meetings
Phone
Call Engineering Services at 702-822-8518 with questions about working with existing rights-of-way or easements.
For questions about land acquisitions and new rights-of-way, call 702-691-LAND.
Email
Submit a contact form and it will be routed to Engineering Services.
Mail
Southern Nevada Water Authority
Attn: Engineering Services
P.O. Box 99956
Las Vegas, NV 89193-9956
Permanent easements
Permanent easements are a type of right-of-way usually obtained in areas where facilities will be constructed and maintained indefinitely. In the case of a permanent easement, the landowner retains title to the property, but grants exclusive rights to the Water Authority to access the specified area.
Temporary construction easements
A temporary construction easement may be needed for a specified period of time to provide additional working space during construction. No permanent facilities are installed in temporary construction easements. The landowner retains title to the property, but grants exclusive rights to the Water Authority to access the specified area during the stated time period. At the end of the specified time period, the Water Authority relinquishes its rights to the area.
Existing rights-of-way and easements
Property owners are responsible for maintaining their property and improvements within a Southern Nevada Water Authority right-of-way. The Water Authority will maintain only its facilities, many of which are buried and are not visible from the surface.
Improvements
To protect Water Authority facilities from damage, all proposed improvements must be pre-approved by the Development Plan Review office and all work must be in accordance with the provisions of the existing easement and consistent with Water Authority standards. Usually, these provisions and standards define certain owner improvements as being either acceptable or prohibited, as indicated below.
Acceptable Improvements:
Parking lots
Shallow-rooted landscaping
Walkways
Prohibited Improvements:
Buildings
Structures
Walls
Posts
Fences
Trees
Deep-rooted shrubs
The Water Authority must be contacted before starting construction work or alterations of any kind. An application package must be submitted to the Development Plan Review office for review and approval.
After obtaining approval and before starting construction, use the "Call Before You Dig" hotline at 811 to determine the locations of existing utilities in the construction area, including Water Authority facilities, free of charge.
A Water Authority transmission inspector will monitor the construction activities within the Authority easement for compliance with the approved plans.
Rights-of-way and easement acquisition
Once the Water Authority has determined a right-of-way is necessary, the owners of the related properties will be contacted to discuss the project requirements. An offer package will be prepared and presented to the property owner and will include:
Type of easement being requested
Market value of the area as determined by an independent, licensed real estate appraiser
A legal description of the area required
Upon acceptance of the offer, the Water Authority's Board of Directors also must approve the transaction. To finalize the transaction, all documents are signed by the land owner and are recorded in the County Recorder's Office.
In some cases, the Water Authority purchases sites for major facilities such as pumping stations and reservoirs. In this type of acquisition, the Water Authority obtains fee title to the property. Occasionally, the Water Authority leases land for temporary uses.
Compensation
Rights-of-way and easements are purchased by the Water Authority for fair and just compensation. The value of a right-of-way is determined by appraisal, as obtained from an independent, licensed real estate appraiser. Any restrictions of the agreement are listed in the easement.