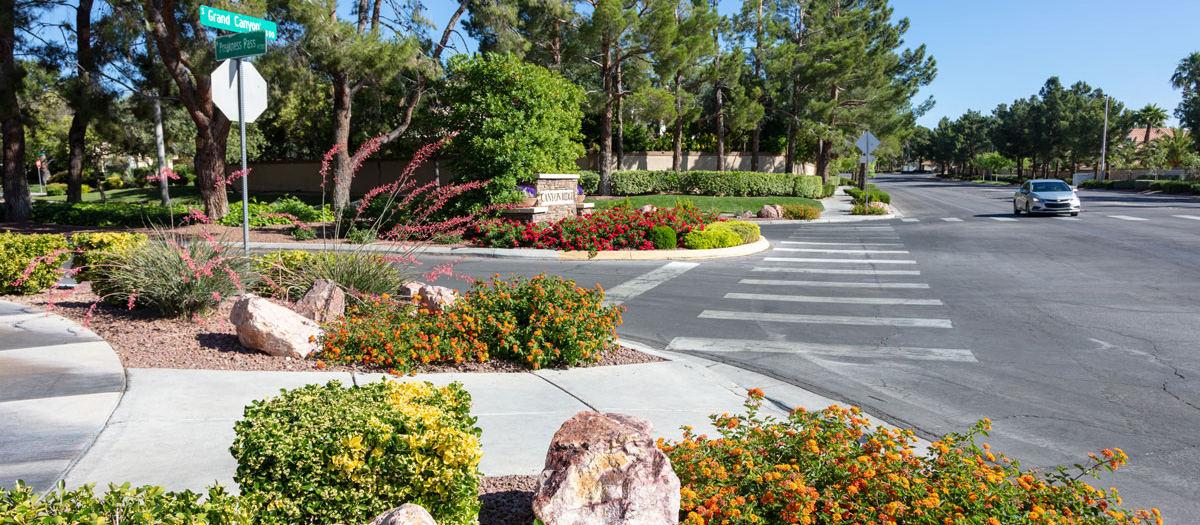 Business landscape resources
A law enacted by the Nevada Legislature in 2021 will prohibit using Colorado River water to irrigate nonfunctional grass, beginning in 2027.
The law applies to Southern Nevada commercial, multi-family, government and other properties. It does not apply to grass in homeowners' yards, cemeteries, or to grass used for recreation at schools and parks.
Browse below for Water Smart Landscape Rebate details, landscape inspiration and more for your business.