Water Smart Landscapes Rebate
There's no better time than now to convert to water smart landscaping!
Whether you do it yourself or hire a contractor, the Southern Nevada Water Authority will rebate single-family residential properties $3 per square foot of grass removed and replaced with desert landscaping up to the first 10,000 square feet converted and $1.50 per square foot thereafter per property, per year.
Non single-family residential properties (commercial, HOAs, multifamily, etc.) will receive a rebate of $3 per square foot for the first 10,000 square feet and $1.50 per square foot thereafter, without regard to passage of time or the number of project phases undertaken.
Certain restrictions apply to well owners. For more information, including terms and requirements, view the program conditions.
Program saves billions of gallons
The Water Smart Landscapes rebate program has helped the community upgrade more than 200 million square feet of lawn to water-efficient landscaping, saving the community billions of gallons of water.
Apply Now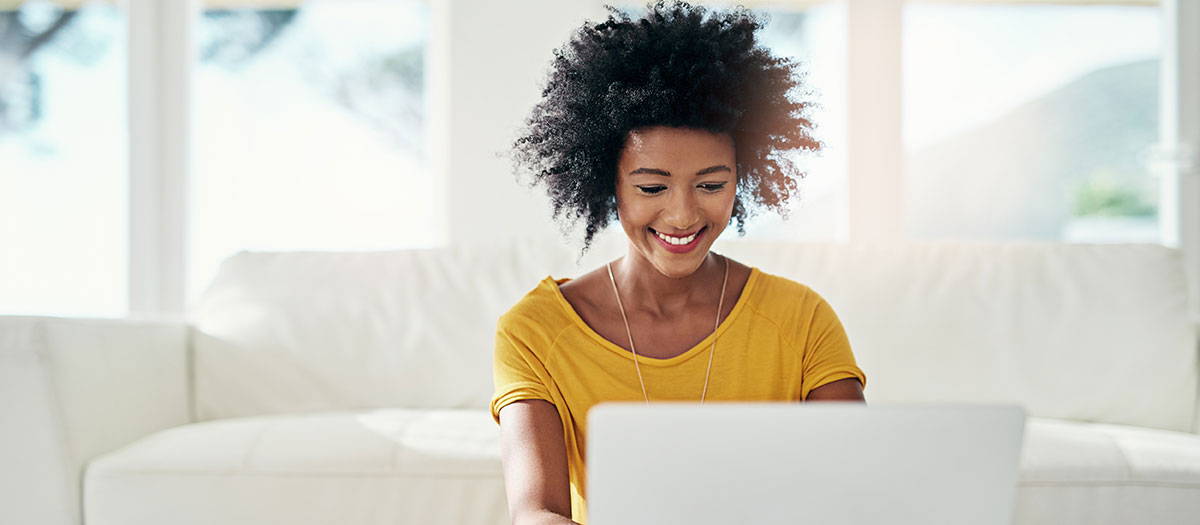 Check in
Single-family home owners, apply online or call 702-258-SAVE (7283) for a printed application.
Request an information packet on the program.
Have us review your lawn and/or conversion areas and get answers to your questions. You must participate in a pre-conversion site visit before removing your lawn. Starting without our approval will make your conversion ineligible.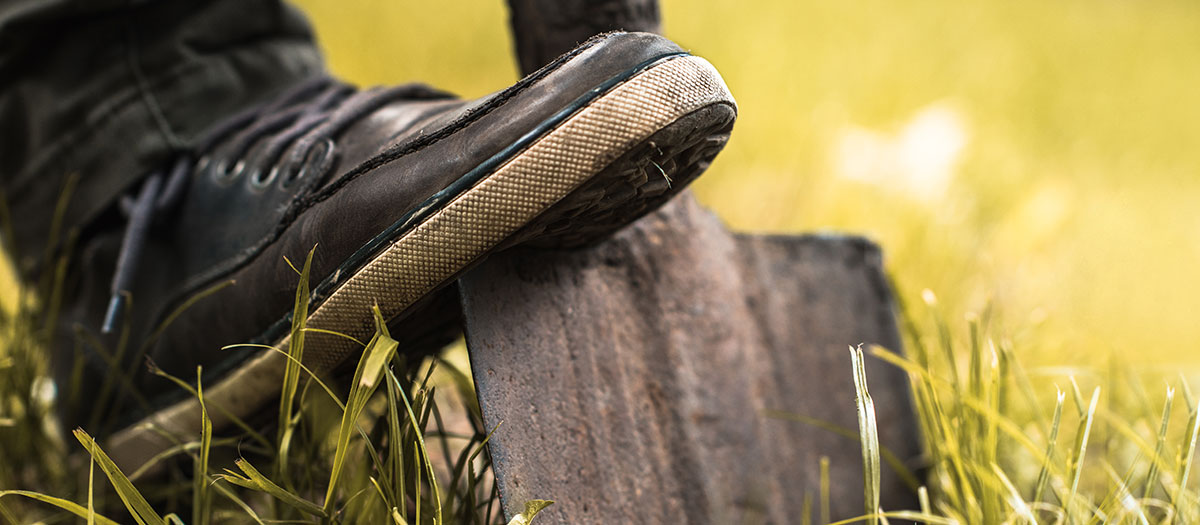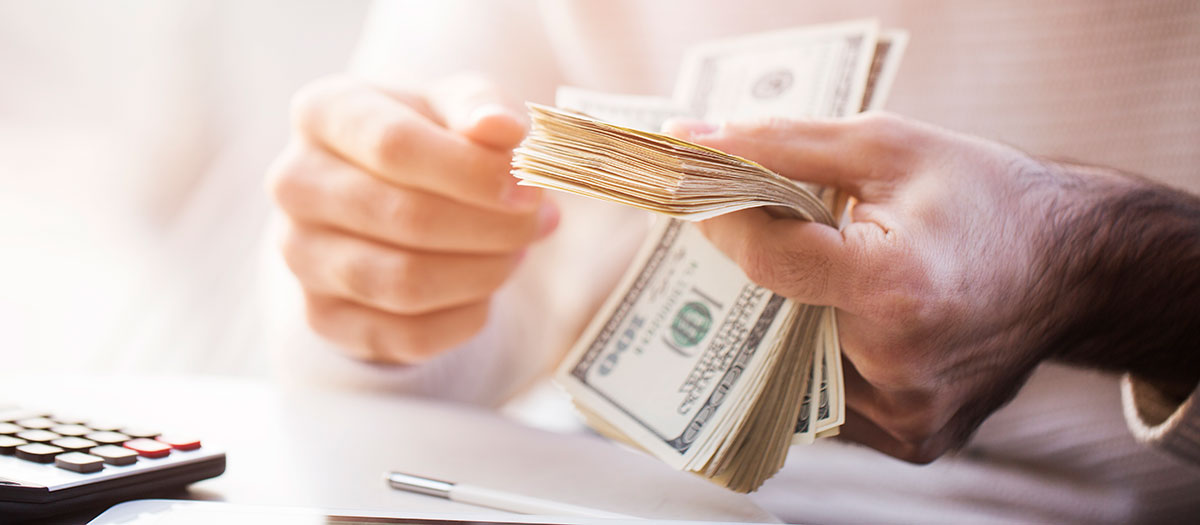 Cash in
After you complete your upgrade, you'll get a cash rebate for every square foot of lawn converted to water-smart landscaping. 
Water Smart Landscapes rebate
Replace your water thirsty lawn with water smart landscaping and get a rebate from the Southern Nevada Water Authority of $3 per square foot converted.
Planning tools and resources
Put your business in the spotlight
Are you a business, HOA, or other multifamily property looking to reduce your bottom line and be a leader in water conservation? Convert your grass to a water-smart landscape and receive a rebate!
Removing grass
Grass in our desert environment is more deeply rooted in the soil and may be tougher to remove than you think. It will need to be treated with an herbicide before removal to thoroughly kill the grass down to the root. Make sure not to choose an herbicide that will affect your soil.
Grass types most commonly found in Southern Nevada can be particularly difficult to remove. Use these tips:
Removing Bermuda grass
Keep the grass alive.
Kill Bermuda grass during the warm season when it grows more actively.
Apply a nitrogen fertilizer such as 21-0-0 several weeks before spraying.
Don't mow your grass before spraying.
Water heavily three to five days before application to invigorate your grass.
Apply herbicide in the morning to reduce wind drift and herbicide evaporation.
Follow directions exactly as written on the product's label.
Herbicide application follow-up
Don't water for several days after applying the herbicide.
After the grass has begun to die (about three to five days), resume watering to "green up" whatever didn't die the first time around.
If you need an additional application, repeat the steps above.
Sod-cutters
For small areas of grass, a shovel will do the trick when it comes to removing grass. Larger spaces may require a sod-cutter, available for rent at home improvement stores or equipment rental stores.
Grass disposal
If possible, take grass and debris to a company that recycles green waste. Otherwise, take it to the local landfill.

Frequent questions
Not sure if the rebate covers artificial turf? Is your HOA telling you xeriscape isn't allowed? Check our frequently asked questions to find out more about these and other rebate issues.
Artificial turf
Can I receive credit for replacing my lawn with artificial turf?
We will accept artificial turf as a substitute for mulch (instead of rock or bark). However, it must be permeable (allowing air and water to pass freely) and all other program conditions must be met, including the 50 percent plant coverage requirement, low-flow irrigation, etc.
Curbing, driveways, patios
Do I get credit for putting in a concrete patio, curbing, walkways or an extension to my driveway?
No. You can incorporate all of these into your landscape, but we will not include these areas in determining your incentive. We will subtract these nonpermeable areas from those that meet our conditions when determining your incentive.
However, if the patio or walkway is brick or flagstone with sand grouting (not concrete) allowing air and water to pass through, these could be included in your conversion area, assuming all other program conditions are met.
Conversion costs
How much does a typical conversion usually cost?
Most of our program participants, the rebate will pay about half the cost of a good quality landscape conversion and could cover as much as 75 percent of some customers' conversion costs. For money-saving tips, attend a free class at the Botanical Garden at the Springs Preserve. When considering the overall financial impact of your new landscape, don't forget to consider that your water and maintenance costs will be significantly reduced. SNWA's studies show the average annual household water and maintenance costs of program participants decreased by more than one-third.
Are there financing options?
Most banks offer home improvement loans that can be used for landscaping. Since SNWA issues your rebate check in less than 60 days after you complete your project, you can apply it against the principal of the loan. Some landscapers offer financing plans to allow you to pay the final balance for your project after you receive your rebate check.
Is the rebate check considered taxable income?
Rebates may be considered taxable income. We recommend that you consult your tax advisor for further information.
Energy efficiency
Won't water-smart landscaping make my house hotter and run-up my power bills?
No. Shade is the key to keeping you cool in the desert. Shading keeps areas 10 to 25 degrees cooler. Lawns feel cool because so much water is evaporating from them. There are dozens of water-efficient trees and vines that can be used to shade south and west exposures from our relentless desert sun. A water smart landscape with very dense plantings uses less than half as much water as a lawn.
Filter and pressure regulator
Why do I need a filter and pressure regulator?
The emitters on your drip irrigation system have very small openings for the water to pass through. The filter prevents sediment from clogging your emitters, ensuring your plants will get the correct amount of water. A pressure regulator keeps the irrigation system at the manufacturer's recommended pressure (usually between 20 and 40 pounds per square inch). Not installing a pressure regulator may cause fittings and lines to fail, creating wasteful breaks and leaks in your system.
Grass
I turned off the water on my grass already and it has started to die. Can I still qualify for the program?
Since the purpose of the program is to reduce existing water demand, you must be currently maintaining a grass lawn. Do not remove the grass until after SNWA completes the pre-conversion visit or your conversion will be ineligible. An SNWA staff member must validate the turf areas before you start your project.
If you quit watering well before sending in your application, there is still a possibility you might qualify. Our staff will make a determination during the pre-conversion site visit. If you're planning to use a sod cutter or to remove the sod by hand, you'll find it much easier to remove if the soil is moist. Also, simply withholding water from Bermuda grass is not adequate to kill it. To kill Bermuda grass with chemical herbicide, it must be actively growing.
Can I receive credit for replacing my high water-use grass with a low water-use grass?
No. This program provides an incentive to convert grass to alternative types of landscaping, including trees, shrubs and groundcovers. These use less water than even the lowest water-use grass. However, the Water Authority does encourage homeowners to use low water-use grass in those areas where grass is needed or desired.
If I have kids and a dog, how do I incorporate water smart landscaping in my yard?
One of the seven principles of water smart landscaping is functional lawn areas. You don't have to eliminate your entire lawn to participate. Some conversion projects simply involve creating a buffer area around the edge of an existing lawn. To determine where you might have nonfunctional turf, ask yourself: "When people walk on this grass, are they most likely to be pushing a lawn mower?"
Homeowners' associations
What if my HOA requires me to keep grass in my yard?
Nevada Revised Statutes prevent a homeowners' association (HOA) from restricting the installation of water-saving landscape. In some cases, your board may not be aware of the potential conflict between their covenants and the law. In every case, your HOA is still likely to have some say in the design of your landscape. To avoid problems, be sure you follow all appropriate HOA policies that may apply to your new landscaping project.
Mulch
What is mulch and why do you require it?
The most common types of mulch are decorative rock or bark. Mulch helps maintain the moisture level and the temperature of the soil. Without mulch, wind and heat would pull the moisture out of the soil and more water would be needed to keep your plants healthy. Also, the temperature of the soil would constantly fluctuate causing a lot of stress to your plants. Some of the other benefits include the reduction of weed growth, erosion and certain insect diseases.
Plants
What plants can I use in my water-smart landscape?
The Water Smart Landscapes program does not require particular plants, only that when fully mature, the plants cover at least 50 percent of the converted area. You can use any plant you want to meet this requirement, but we encourage the use of drought-tolerant plants. You also should consider keeping your existing trees because they provide shade to your home and landscape.
We offer a list of the most common plants used in Southern Nevadan landscapes. The list is sorted by both plant common names and botanical names. The list includes the mature size of each plant in square feet to help ensure you meet the 50 percent canopy coverage requirement.
You also should check out our interactive Plant Search feature. This resource allows you to search for plants based on needs such as sunlight exposure, season of bloom and water requirements.
Do I get credit for removing my high water-use plants?
No. Our program is focused only on the removal of grass. However, you can water most shrub beds more effectively by converting the irrigation system to drip irrigation.
I have many plants surrounding the grass that I'm removing. Will these plants count toward the 50 percent canopy requirement?
No. We will only count those plants that are either currently planted in the grass or those that are added to the area where the grass is to be removed, such that the trunk or stem of the plant is in the converted area.
Why do you require plants?
This program encourages the use of water efficient landscaping, and we want that landscape to be attractive in order to encourage others to do the same. Trees, shrubs and groundcovers provide shade, absorb carbon dioxide, supply oxygen, reduce soil erosion, give wildlife a home, decrease energy use, lessen noise pollution, lower air temperatures, reduce storm water run-off and a host of other benefits.
Do plants have to cover 50 percent of the conversion area when you come and inspect my landscape?
You can choose plants at any size you like. We always use the "full mature" values to determine plant coverage.
I don't like the desert plants and rocks.
Water-smart landscaping is so much more than rocks and cactus. There are more than 500 plants that are resilient enough to tolerate our harsh environment and soils with a little help. With proper design and plant selection, you can accomplish almost any look or feel and still save water.
Rebate increase
I applied to the program before the rebate change, will I get the new rebate amount?
If you've applied to the program but have not completed your conversion, you are eligible to receive the new $3 per square foot rebate. If you fall into this category, please note that the new rebate amount and increased maximum will be the only change to your application. The program time-restriction for completing your project remains at 12 months from the date the SNWA signed your application.
If you have completed the program and received your rebate check, the Water Authority has satisfied the original agreement terms. Therefore, the new rebate amount does not apply. Rebate amounts will not be retroactively modified.
I just completed the program, can I retroactively receive the new rebate amount?
If you have completed the program and received your rebate check, the Water Authority has satisfied the original agreement terms. Therefore, the new rebate amount does not apply. Rebates will not be retroactively modified.
Restrictive Covenant and Grant of Conservation Easement
What is a conservation easement?
Easements are granted by the property owner and define certain limitations on land use. This Conservation Easement restricts only those portions of your property where you received an incentive for landscape conversion. The easement "runs with the land," meaning that all owners of the property must abide by the terms and is similar to the type of covenants property owners agree to in most homeowners' associations.
What if I want to modify my landscape?
You may make changes to your landscape (such as replacing or moving plants, changing mulch materials or even undertaking a complete redesign), provided you do not install irrigated lawn or grass, spray irrigation systems, swimming pools, ponds or other bodies of water or water features in any portion of the converted area. You do not need to notify the Water Authority of changes that do not substantially alter the character of the conversion area.
Why is the easement required?
The Southern Nevada Water Authority issues bonds to support conversion rebates. The agreement assures the water savings from the project will be sustained in perpetuity, producing a permanent community benefit.
Who keeps track of this information?
These documents will be recorded with the Clark County Recorder. If the property is sold, the easement can be identified through a title search and disclosed to a buyer. A copy of the recorded documents will be available to you for your personal records. The Water Authority also will maintain a copy of these documents in its business records.
How long will the easement be in effect?
The easement applies in perpetuity. You and anyone who owns the property in the future will be prohibited from installing irrigated lawn or grass, spray irrigation systems, swimming pools, ponds or other bodies of water or water features in the converted areas.
How will the Water Authority enforce the agreement?
SNWA periodically conducts non-intrusive inspections to assure long-term compliance with the program agreement and easement. If a violation is discovered, we may enforce the easement by requesting voluntary corrective action or by pursuing legal action.
Who needs to sign the document?
If the property title is solely in your name, only you need to sign the document in the presence of a notary. If more than one person's name is on the property title, each owner will need to sign the document and have their signature notarized. If the property is owned by a corporation, partnership, trust, limited liability company or other entity, an authorized officer, agent, partner, trustee, member or other appropriately-authorized representative may sign the easement before a notary.
What if I sell my property during the conversion process?
You must grant the easement before the Water Authority will issue your incentive. If you transfer the property to a new owner before the easement is granted, you will not be eligible to receive the incentive payment.
What if I have additional concerns?
A conservation easement is a legal document. You may wish to consult your attorney if you have questions regarding interpretation or applicability of the easement.
Water Smart Contractors
Do I have to use a Water Smart Contractor program participant?
No. The Water Smart Contractor program provides a list of those landscape contractors who are licensed and bonded. These contractors have attended Water Authority training. You can choose any contractor, whether on our list or not, or you can do the work yourself.
Weed barriers
Do I have to use a weed barrier?
No. Weed barriers are generally recommended in areas that have a particular weed problem or those areas where Bermuda grass is being removed. If a weed barrier is used, it must be permeable, such as fabric or mesh.
Why can't I use an impermeable weed barrier like plastic?
Any rainwater we receive would run off and be wasted if you had an impermeable weed barrier. In addition, not allowing water and air to pass through can cause serious damage to the plants in the area and surrounding area. Also, the heat of the summer here can cause plastic covering to become brittle and break up, causing it to look unattractive.
Wells
Are well owners eligible for the Water Smart Landscapes Program rebate?
Yes, but there are certain limitations. While well users are encouraged to participate in the Water Smart Landscapes Program and further conservation efforts in Southern Nevada, rebates are subject to the availability of special funds and limited to 2,500 square feet per fiscal year.
Program conditions
Read the program conditions carefully before applying for the program.
I. Pre-conversion eligibility
A. Authorization to proceed: Before removing any lawn or water features, Applicant must allow the Southern Nevada Water Authority (Authority) to conduct a mandatory pre-conversion site inspection and approve the Application.
B. Customer eligibility: Areas to be converted must use water from an Authority water agency or groundwater well within the Las Vegas Valley Groundwater Basin. Applicant's water and/or groundwater account(s) must be in good standing.
C. Qualifying areas: Areas for conversion must be living, maintained lawn or permanently-installed outdoor water surface. Conversions to comply with government regulations are ineligible. The Authority will not reconsider areas previously declared ineligible.
D. Minimum project size: At least 400 square feet of lawn and/or water surface must be converted. The Authority may accept smaller projects that replace all lawn or water features for non-single family properties or a single-family home's front or backyard.
II. Requirements for the converted area
A. Living plants: Converted areas must have at least 50 percent living plant cover at maturity (based upon the Authority's plant list). At the Authority's discretion and upon request of an applicant, the Authority may consider plant coverage for the entire landscaped area of the front or back yard where the conversion occurred and all areas evaluated must meet requirements of Sections II(B) and II(C).
B. Efficient irrigation: Watering systems, if used, must be drip irrigation systems with a filter, pressure regulator, and emitters rated at 20 gallons per hour or less. Watering systems must be free of malfunctions and leaks. Required components must be visible for inspection. If part of a lawn is converted, any remaining sprinklers must not spray the converted area or create runoff.
C. Surface treatments: Surface treatments, including weed barriers, must be uniformly permeable to air and water and covered by a layer of mulch, such as rock, bark, ungrouted stepping stones, permeable artificial turf, and/or living groundcovers (where plant density ensures 100 percent plant cover). Concrete or other impermeable treatments and surfaces do not qualify.
III. Terms of the rebate
A. Cancellation: You may cancel this agreement at any time prior to accepting the Authority's payment
B. Important deadlines: Project conversion and request for Authority inspection must be completed within 12 months of executing this Agreement. If the conversion fails, corrections must be completed within (i) 60 days of such notice or (ii) the remainder of the 12-month period, whichever is greater. Applicant's obligations, including submittal of executed Conservation Easement documents, must be completed within 18 months of this Agreement's execution. Failure to meet deadlines will result in forfeiture of the rebate.
C. Rebate amounts and limits: Single family residential (SFR) properties will be paid $3 per square foot for the first 10,000 square feet and $1.50 per square foot thereafter on a per-property, per-fiscal year (Jul 1 - Jun 30) basis. Non-SFR properties will be paid $3 per square foot for the first 10,000 square feet and $1.50 per square foot thereafter, without regard to passage of time or number of project phases undertaken. Groundwater Management Program rebates are limited to 2,500 square feet per fiscal year.
D. Protecting and sustaining conversion: Receipt of rebate is subject to the property owner's grant of a Conservation Easement that restricts certain uses of the conversion project areas in perpetuity. Transfer of property prior to recording of the Conservation Easement will result in forfeiture of the rebate.
E. Payment: Checks are issued only to property owners or their appointed agent within 30 days of recording the easement.
F. Authority discretion: Notwithstanding satisfaction of eligibility conditions, the Authority retains discretion to reject or delay Application approval and may withhold payment if the Authority determines conversion requirements have not been met.
G. Communication: You authorize the Authority to communicate with you regarding your participation in the program; convey information about Authority programs; or conduct research.
H. Acknowledgement & agreement: You, the Applicant, hereby acknowledge, understand and agree:
To maintain responsibility for the quality and appearance of the project;
that any tax liability that may arise from payments made under this agreement are the responsibility of the Applicant;
to abide and be bound by the terms stated in this Application and Agreement and in the Conservation Easement, and that the terms of those documents may be invoked by the Authority;
that upon the Authority's determination that you fulfilled the requirements of this Application and Agreement, payment will be made by the Authority to you as consideration for this Application and Agreement and the Conservation Easement;
not to assign or transfer interest in this Agreement without prior written consent of the Authority. If you assign or transfer without prior written approval, the assignment or transfer shall be void, and not merely voidable;
this Agreement may not be changed or modified except by written instrument executed by both Parties or their designees;
that if any term of this Agreement is unenforceable or invalid, such term shall be excluded to that extent; the Agreement shall otherwise remain enforceable; and, if permitted and possible, the invalid or unenforceable term shall be deemed replaced by a valid and enforceable term that most closely states the invalid or unenforceable term's intent. If this Paragraph's application materially and adversely affects a Party, by altering the contemplated economic substance, that Party shall be entitled to compensation for the impact.
Nevada law shall govern the interpretation of this Agreement, without reference to its choice of law provisions;
that the exclusive venue for any dispute arising from the terms of this Agreement shall be Clark County, Nevada;
this Agreement is not intended by the Parties to create any right in or benefit to parties other than the Authority and the Applicant. This Agreement does not create any third-party beneficiary rights or causes of action;
the failure of either Party to enforce for any time period the provisions hereof shall not be construed as a waiver of such provisions or of the rights of such Party to enforce each and every such provision;
this Agreement contains the Parties' entire understanding of the contemplated transactions, notwithstanding any previous negotiations or agreements, oral or written, between the Parties concerning all or any part of the subject matter hereof. All prior or contemporaneous agreements, understandings, representations and statements, oral or written, regarding this Agreement's subject matter are merged in this Agreement and shall be of no further force or effect;
to comply with all applicable federal and state statutes, regulations, codes, ordinances, and covenants pertaining to the project ("Applicable Laws"), the failure of which may result in rebate forfeiture or the Authority postponing or declining the Application's approval; and
that, except for single-family homes, the Authority will submit the project to the appropriate municipality for review, and that if the municipality indicates a project would violate Applicable Laws, the Authority may postpone or decline the Application's approval.