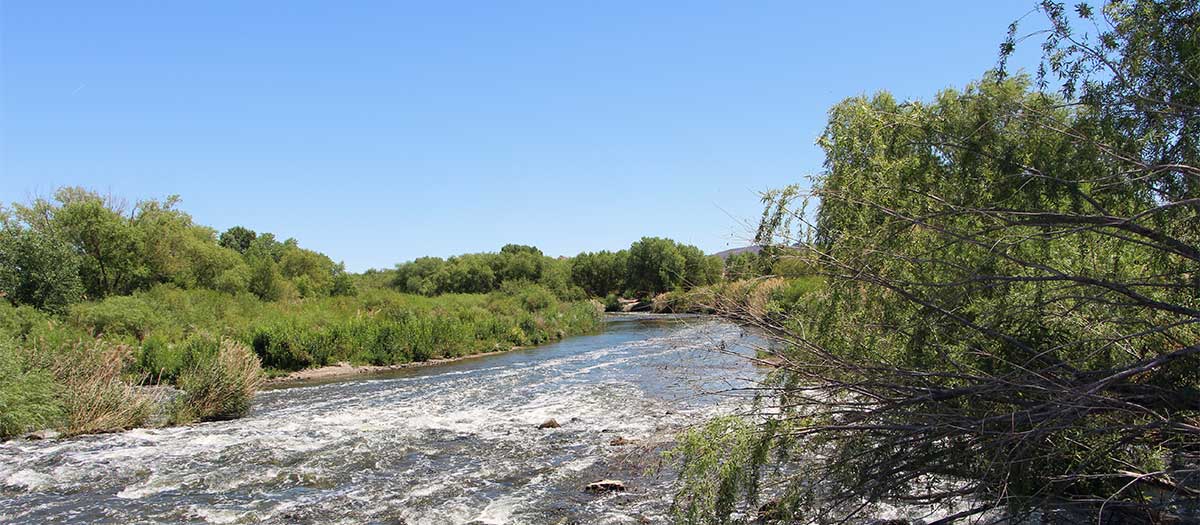 Protecting the watershed
The Las Vegas Valley watershed includes Lake Mead and the valley's hydrographic basin, which measures approximately 2,200 square miles.
Snowmelt in the surrounding mountains and precipitation feed the hydrographic basin, which drains into the Las Vegas Wash and eventually empties into Lake Mead.
Watershed is important to water quality
Several local water and wastewater agencies developed the Las Vegas Valley Watershed Advisory Committee in 2007 to help protect the area's watershed. Monitoring and management of the watershed are critical to protecting the region's overall water quality.
The committee considers all water sources in the hydrographic basin as part of the watershed. This includes Colorado River water, groundwater, shallow groundwater, urban runoff, stormwater, and treated wastewater flows.
The Las Vegas Wash serves as an "urban river," feeding treated wastewater, urban runoff and stormwater into Lake Mead. The Wash also provides wetland habitat for numerous species and wildlife.
Lower Colorado River regional water quality
To share water quality data collected on the lower Colorado River, regional agencies have added their findings to the Southern Nevada Water Authority's Lower Colorado River Regional Water Quality Database. Please email us for access to more information about water quality.