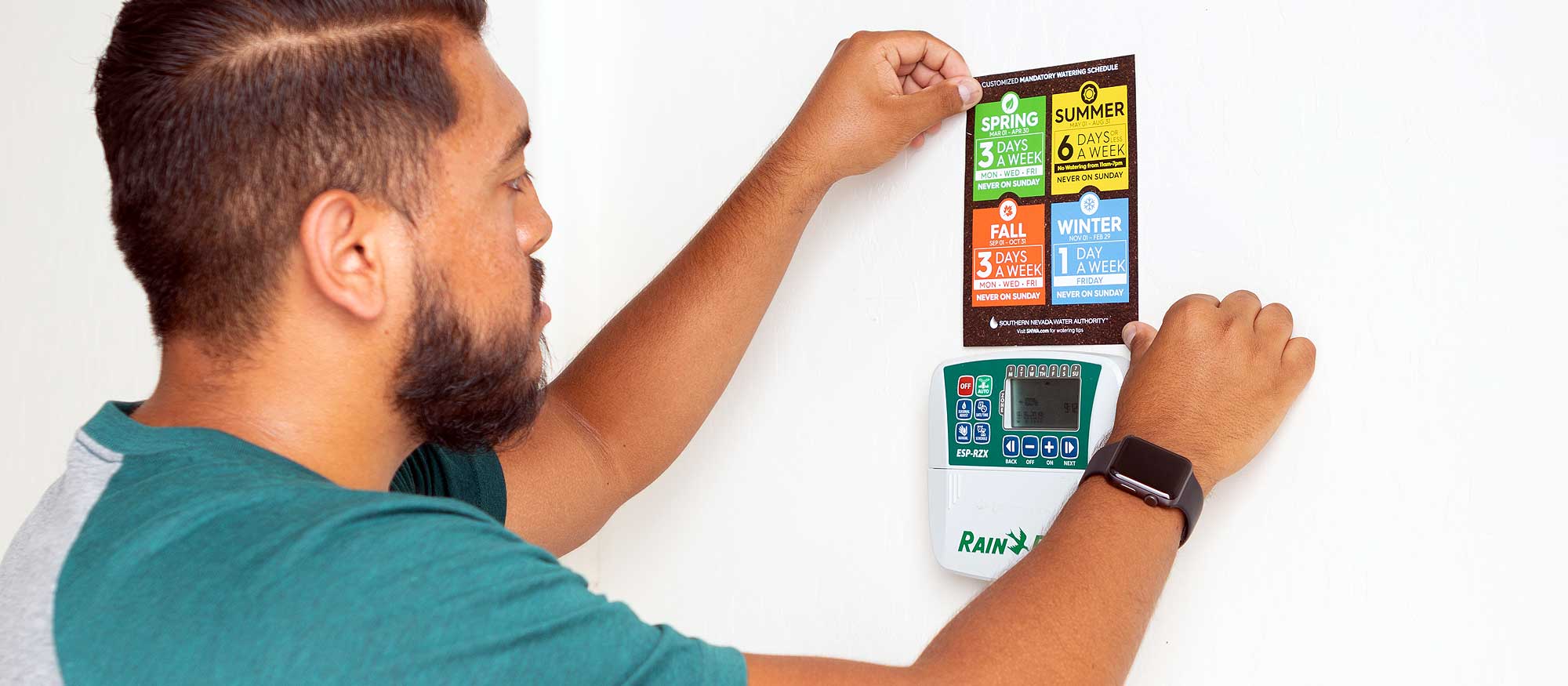 Change your irrigation clock
Nearly all the water we use indoors in Southern Nevada is recycled. However, water used outside evaporates and cannot be recycled. Water used outside is sometimes referred to as "consumptive use," because it is "consumed" rather than recycled.
Approximately 60 percent of Southern Nevada's water is used outdoors. This means it doesn't earn return-flow credits and is counted against our Colorado River water allowance. For this reason, our conservation rebates and programs focus on reducing water use outdoors.
Seasonal watering restrictions
Assigned watering groups are mandatory for all municipal water customers. Running your sprinkler irrigation system outside your assigned days is water waste and may result in a water-waste fee or citation. Find your watering group on our website or check your monthly water bill for your assigned group. Sunday watering is prohibited.
How to water plants with drip irrigation
Drip irrigation is the perfect match for your plants, but running drip too many days a week is the biggest mistake most homeowners make.
How to water grass with sprinklers
Our parched soil makes it tough for water to soak in deeply. That's why we suggest watering for 12 minutes total, over three short cycles.
Get smart about landscape watering
Take the guesswork out of changing your sprinkler clock and control your watering schedule from the palm of your hand.