Your mandatory winter watering schedule allows one day a week through February—and high water use will cost you! Change your watering clock now to your one assigned day to avoid costly water waste fines. And remember, watering on Sundays is never permitted.
Our future depends on you
Southern Nevada is one of the few places on the planet that recycles all indoor water on a community-wide scale. But the majority of our water is used outdoors. Reduce your outdoor water use to keep Southern Nevada water-secure.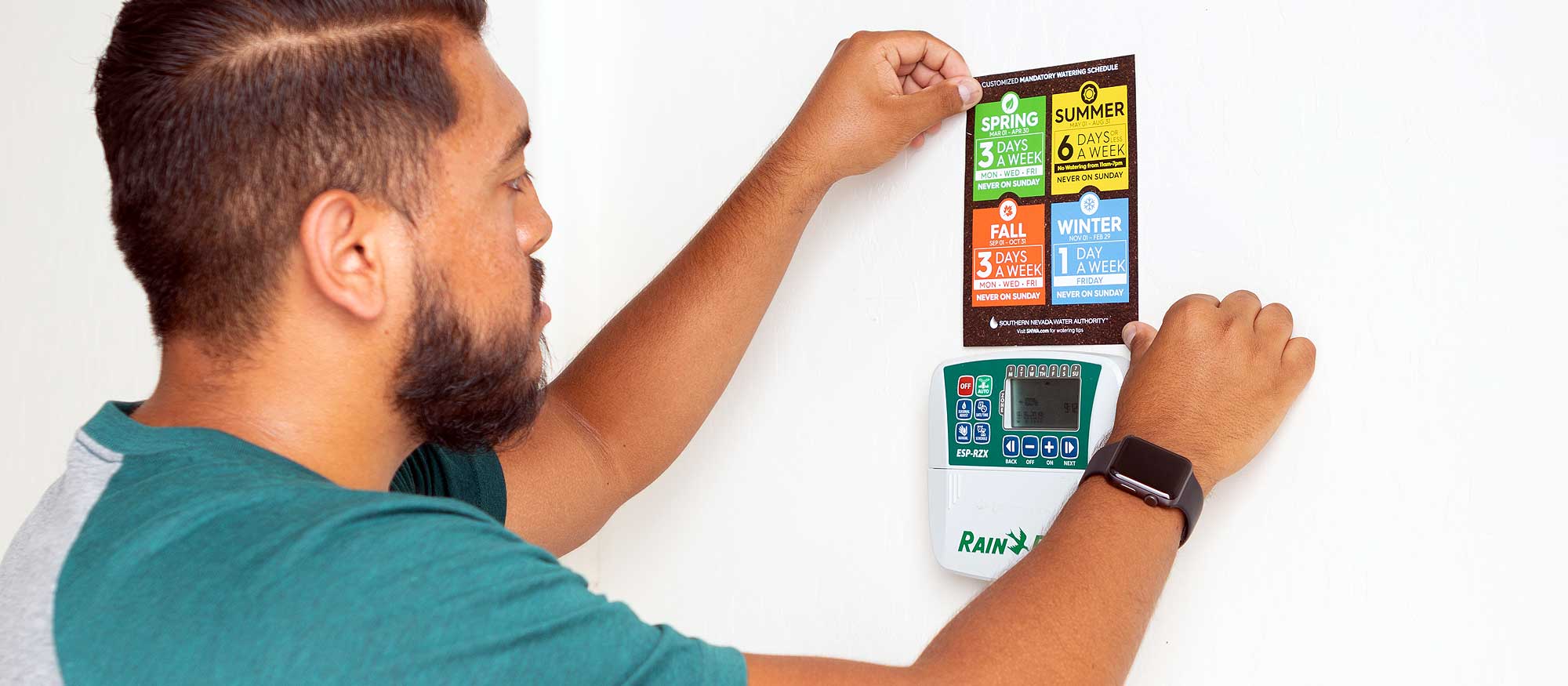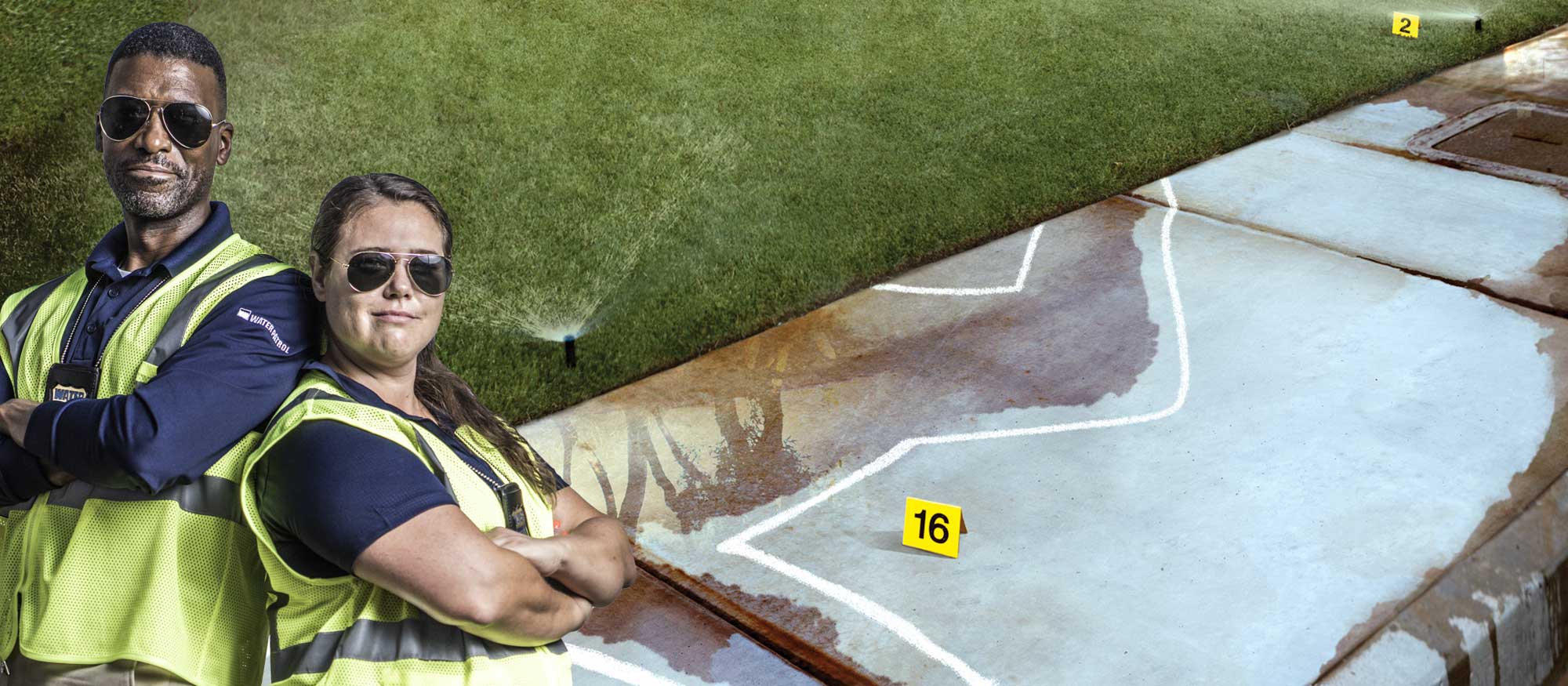 Stop water waste
From irrigation overspray to leaking lines, water waste drains our community's limited water supply. 
Learn How to Prevent Water Waste
Select your city/water provider to report waste:
What you can do to conserve
Drought and climate change have caused Lake Mead to drop more than 150 feet. The federal government has issued a tier two water shortage declaration, reducing the amount of water Southern Nevada is allowed to draw from the lake. We're asking everyone to help protect and extend our community's primary water supply.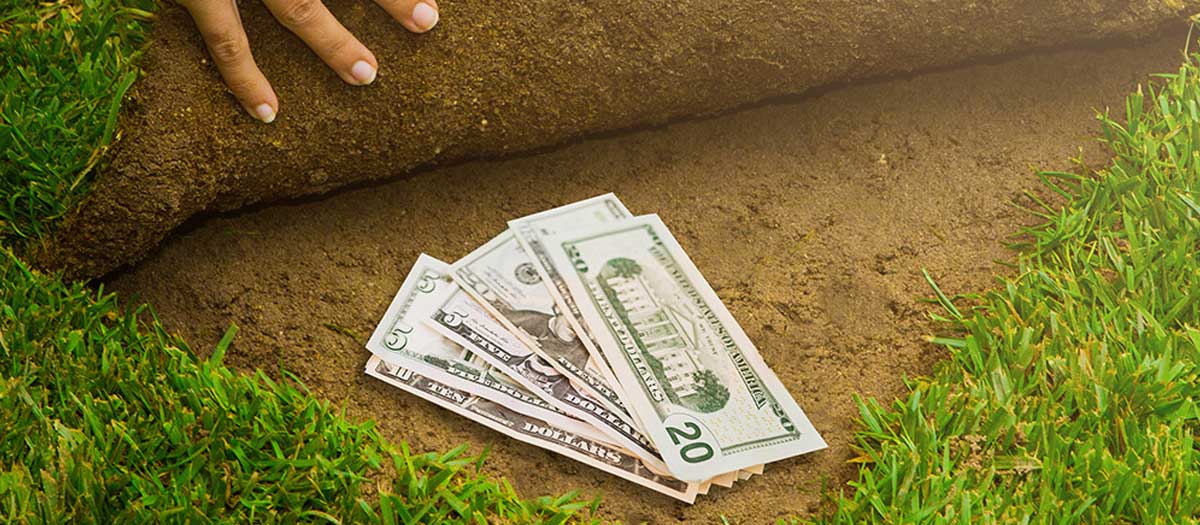 Get cash for grass
The biggest use of our water supply is landscape watering. Upgrade your curb appeal, reduce upkeep, and get cash back with a rebate to replace your thirsty grass!
💵 Get a $100 bonus for every new tree installed!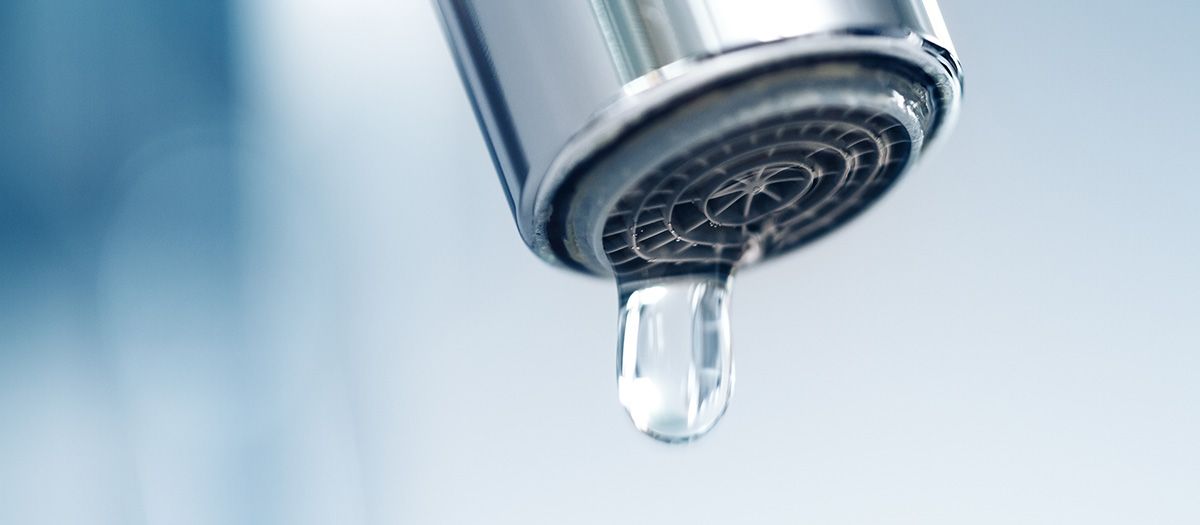 Find and fix leaks
Damaged irrigation systems, cracked supply lines, and faulty fixtures can cause high bills and property damage.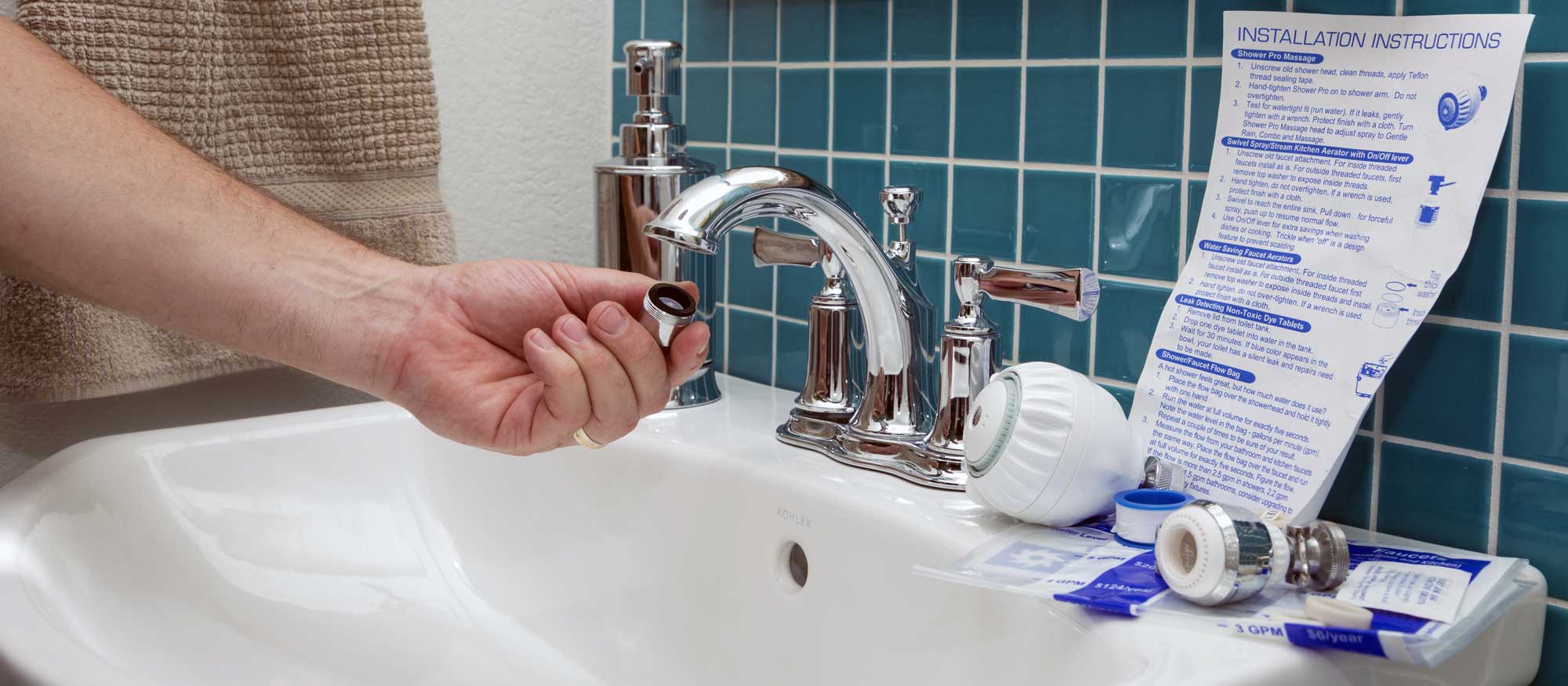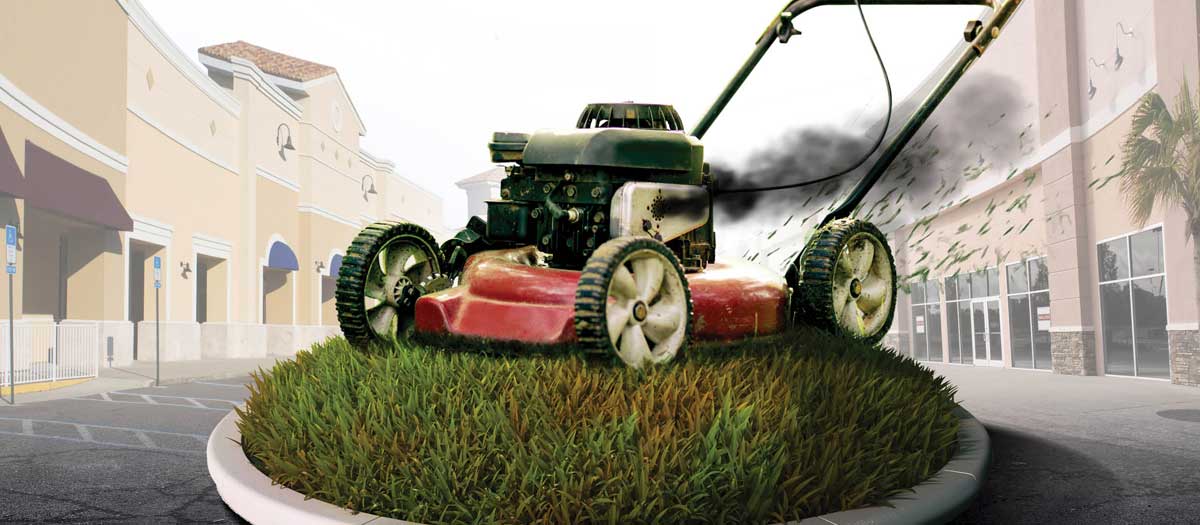 Useless grass is illegal
Nevada law prohibits the irrigation of nonfunctional grass at business, commercial, multi-family, government and other properties beginning in 2027. Get cash incentives—while they last—to replace useless grass on your property with water-smart desert landscaping.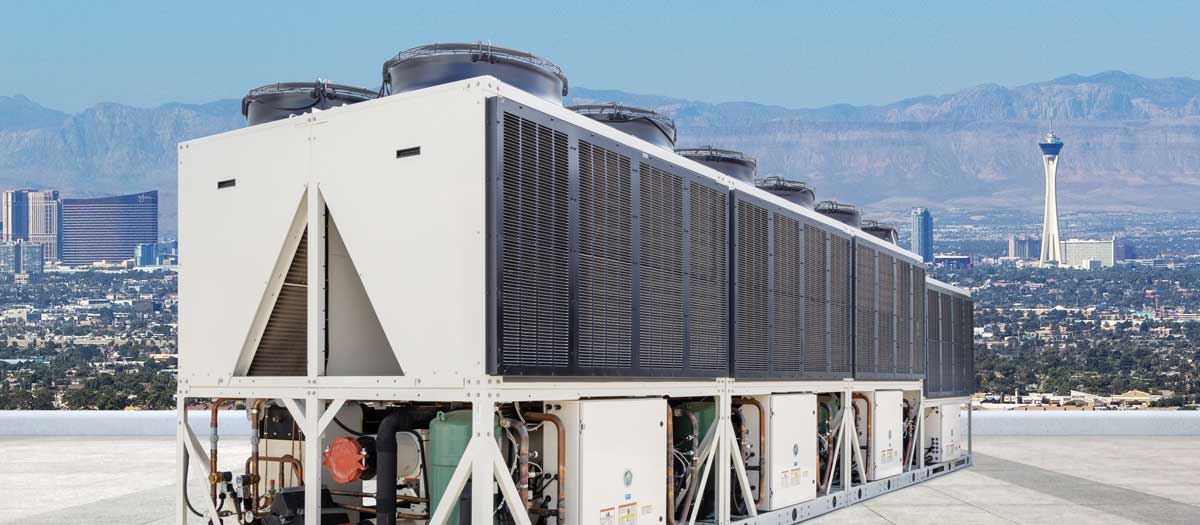 Replace evaporative cooling
Industrial evaporative cooling systems are a drain on our water supply. Let the SNWA help pay to upgrade your facility and replace your cooling tower or swamp coolers with a dry-cooled system.
Water-saving programs
Boost your bottom line and water savings with our business incentives and programs.

Looking for landscape resources? We can help. Whether you're looking to tune up an existing landscape or are starting from scratch, we've got tons of resources to get you moving in the right direction.
New rules protect our limited water supply
These new conservation measures are projected to save billions of gallons of water and are essential to help Southern Nevada keep saving as federal water cuts reduce our current and future water supplies. From resorts and golf courses to residents and businesses, every sector of our community is making sacrifices and working together to meet future water needs.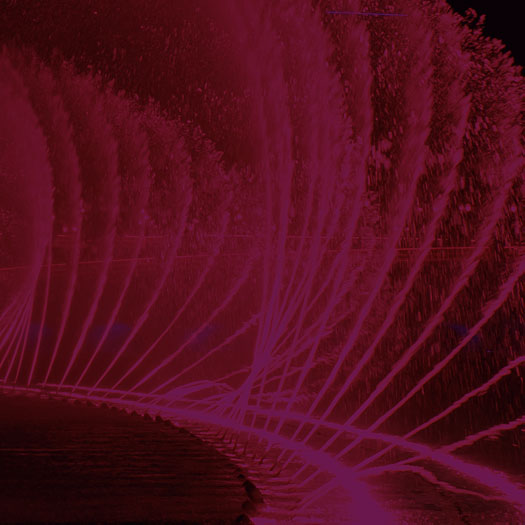 Banned new water features and fountains on the Las Vegas Strip
No new golf courses and more water limits on existing courses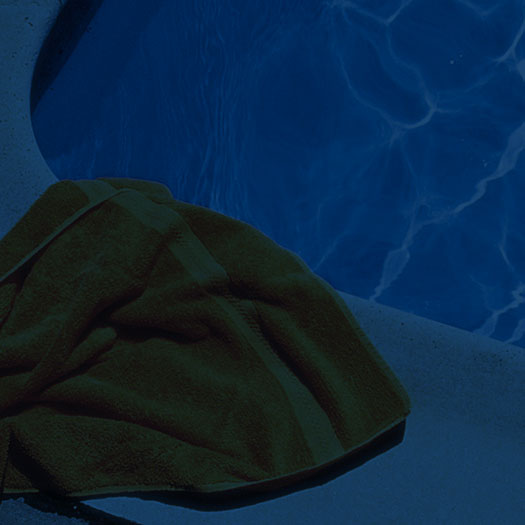 Restricted new residential pools to no larger than 600 sq. ft.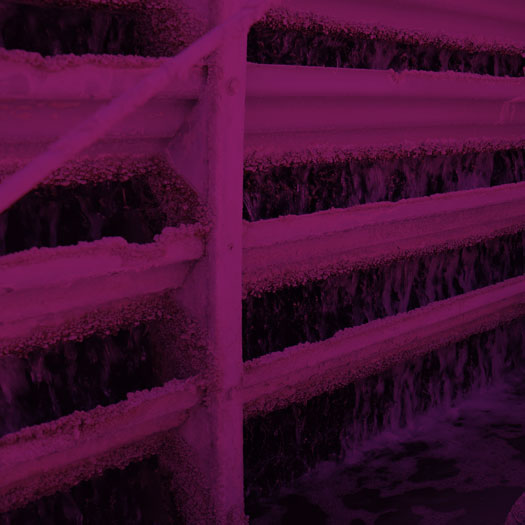 No evaporative cooling in new commercial development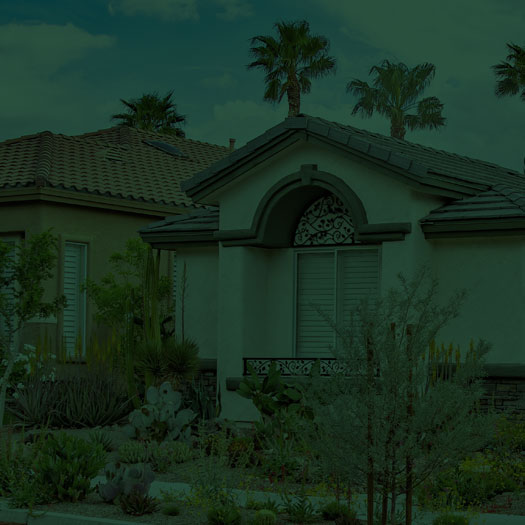 Prohibited grass and sprinkler irrigation in all new developments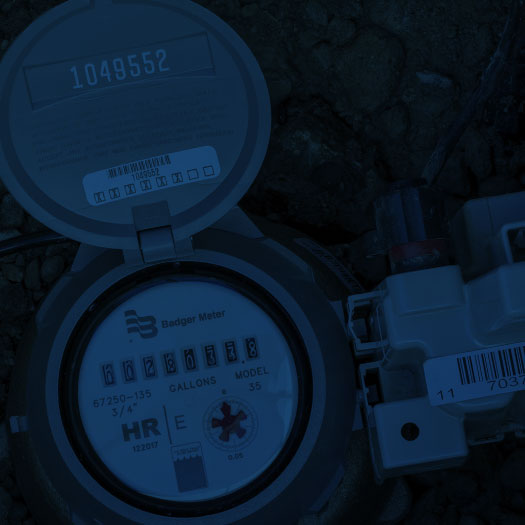 Adopted new water rates that sustain and advance conservation
Kudos, Southern Nevada! 🙌 In 2022, businesses and residents used 5.5 billion gallons less water compared to 2021. Keep conserving and stay water smart to help reach the community's goal of 86 GPCD (gallons per capita per day) by 2035.
We're doing our part to keep your water safe and reliable
Southern Nevada is home to one of the most advanced and reliable municipal water systems in the nation. We use cutting edge technology and maintain state-of-the-art facilities to monitor your water 24 hours a day, seven days a week, so you don't have to worry about water quality or delivery to your tap.
Commitment to water quality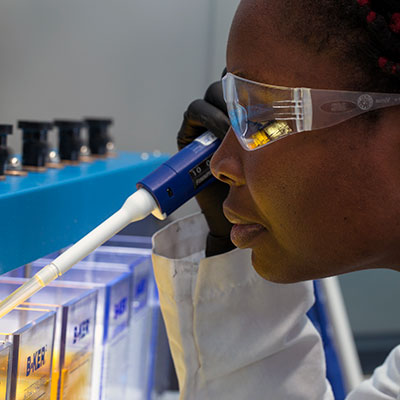 Southern Nevada's tap water is highly treated and rigorously tested to meet or surpass all state and federal safe drinking water standards. Water quality reports are available through your water provider.
Investment in infrastructure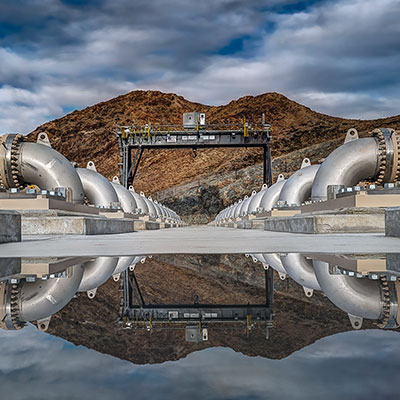 The infrastructure we've built to proactively protect Southern Nevada from declining water levels at Lake Mead enables us to deliver water to our community under any scenario, even during unprecedented drought conditions.
Stay in the know about H2O
If you're a resident of Southern Nevada, water is an important issue to stay updated on. Be informed and get involved.